31 May
First Three Things To Do at a New Online Casino
Three things no one mentioned when I joined my first online casino.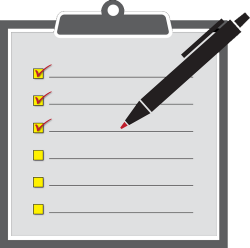 Some of the hardest and most important lessons in life must be learned not by verbal direction, but from experience. Learning to ride a bike, for example, can be painful, at the least. No one can tell a small child how to ride a bike and expect them to get it right the first time. There will be a few falls – a few scrapes, bumps and band-aids. But the lesson contributes to years of childhood joy and lasts a lifetime.
Other lessons can be taught, but are often overlooked or disregarded. No matter how many times you tell a child not to lean back in their chair, odds are they'll keep doing it until they fall and bang their head. A first-time flier may not heed the common warning to wear ear plugs or chew gum as the plane descends to prevent mild-to-severe ear pain. It's those who heed such advice that are sure to have the smoothest experience in most of their life's endeavors.
If you're a 'look before you leap' type of person who happens to be delving into the entertaining joys of online gambling for the first time, you'll appreciate having foresight into the first three things to do at a new online casino. If not, close this page, move along, and best of luck to you!
Three Things No One Mentioned When I Joined My First Online Casino
The first time I joined an online casino, I was wet behind the ears and itching to get my game on. I thought I was taking plenty of precaution by doing a little research and reading reviews. Apparently I didn't research nearly enough – or maybe no one was talking about these issues back then – but I sure wish I had known about such things first.
After learning the hard way, I've decided to devote an entire page to encouraging others to do these three things first and foremost, right after joining a new gambling site.
Submit Your Identity Verification Documents
Do not – I repeat do not – wait until the last minute to verify your identity with the operator. "What is last minute?" you ask. It's that moment when you're all excited and trying to withdraw your winnings, only to get a red-flag rejection notice because you haven't verified that you are the person you signed up as on the registration form.
You would be shocked how many online gamblers get super upset when their withdraw is declined for this reason. They think they must be getting scammed or something. Can't operators just trust that you are who you say you are? No, they cannot, because there are far more dishonest fraudsters and identity thieves than meets the eye, and these operators are legally bound to ensure you're not one of them! It's for your own safety as much as theirs.
So do yourself a favor and get that out the way immediately after depositing. If/When it comes time to make a withdraw, you'll be glad you did!
Understand the Terms of a Bonus Promotion
So many first-time iGamers see a big bonus promotion and get so excited, they don't bother to read the fine print. Sure, a 100% up to $200 deposit bonus seems really straight forward – deposit $100, get $200, start with $300 – but there's a lot you need to know about clearing that bonus.
What are the wagering requirements? What games can you play with it? How much of your winnings can you keep, if any? If you can't answer these questions and more, you're not ready to claim a bonus.
Ask and Ye Shall (Probably) Receive
Don't simply settle for whatever the online casino is offering. It never hurts to ask for more. If the bonus is 100% up to $200, and you're willing to deposit enough to get the max bonus, why not demand a better offer? And since you've read and fully understand the bonus terms, you'll have wizened bargaining power on your side.
Contact live support and ask them to increase the bonus match to 125% or 150%, or jump the max allotment to $250+. If they aren't obliging, ask them what else they can offer you. Still no luck? Tell them you want to speak with a VIP manager. That will get their attention real quick!
You'd be surprised just how far some operators are willing to bend to accommodate a high roller. Online casinos are a lot like land-based casinos in this way, if not more so. Extra comps are easy to come by, but only for those brave enough to ask!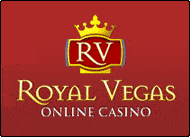 Royal Vegas Canada has been our editor's #1 pick for three consecutive years ! Great compatibility of course (iphones, mobiles and tablets) but also an exciting range of games and promotions. Excellent support teams and quick cashouts… What else to ask for ?
(Remember to gamble responsibly)