5 Jun
How to Make the Best Online Slot Machines with Imagina
iGaming software newcomer Imagina shares insight to making online slots for the present and future.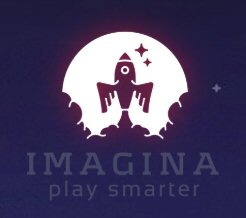 We've seen many, many iGaming software developers come and go over the last 20+ years. Microgaming was the first, and continues to stand tall today as the industry's leading provider of digital slots and other online casino games. Other pioneers like Cryptologic faded behind growing competition.
It is now, and always has been, a race towards innovations. Companies that keep pace with evolving technologies, cultivating innovation as well as proven functionality, will succeed. Those that fail to evolve with the times will not. It's that simple. And now, a fresh new company is hoping to soar above the silver-lined clouds of the cybernetic gaming realm by using two decades worth of market data to learn how to make the best online slot machines of the present and future.
Imagina Shares Insight to Making Online Slots
Imagina is a technology-first company founded in 2016 on the self-professed "conviction that so much more can be done in the industry." With decades of experience in online casino operations, game development and payments solutions, the team behind Imagina is focused delivering on the highest-standard requirements of today's industry, while building upon the ever-changing demands of the future.
Making digital slot machines is the easy part. Creating games that meet the strict licensing requirements of government regulators, capture the attention of today's top iGaming operators, and enthrall countless players from all over the world – that is the real challenge.
Being a relative newcomer to the industry, Imagina cannot rely on its brand name to sell games. Everything today's top iGaming artists put on the market gets headline recognition, but this small company is still working to make a name for itself. It's a challenge Managing Director Andrew Gauci is proud to accept.
How to Make the Best Online Slot Machines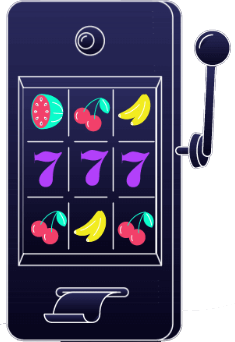 In an interview earlier this week, Mr. Gauci explained his belief that success in today's market is reliant strongly upon capturing audiences within regional markets. Players in different areas of the world have unique tastes when it comes to internet gambling entertainment. He believes tapping into those niche markets is the key to longevity in this industry.
"Online gaming is a global industry spanning numerous markets – each of which admitting unique dynamics and nuances. This has seen operators increasingly turning their attention on targeting local player behaviour to maximise revenue potential," said Gauci.
He goes on to explain his theory that video slots, while still honorably popular, there is a mass player base shifting towards the innovation of "localised niches" that incorporate immersive backstories, animations and cultural branding.
One of Imagina's top selling points is the provision of custom-made games, hand-crafted to meet the needs of their operators. Gauci says every game can be broken down into two main concepts; mathematics and the "audio-visual experience".
By looking at these aspects separately when spearheading the creation of any new game, based largely on input from the client, the Maltese studio is able to bring some new to the table with every digital game they develop. Their lab technicians will even step back and give operators full control over the mathematical side of a game, the audio-visual experience, or both. As Gauci puts it, catering to their clients' needs is top priority, and if that means providing a technical work space for operators to create their own vision, then so be it.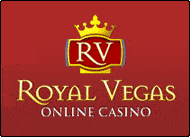 Royal Vegas Canada has been our editor's #1 pick for three consecutive years ! Great compatibility of course (iphones, mobiles and tablets) but also an exciting range of games and promotions. Excellent support teams and quick cashouts… What else to ask for ?