21 Jun
5 Things I Hate About Gambling
A Love-Hate Relationship: The negative but avoidable facts of gambling.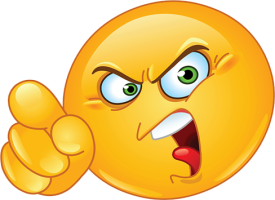 I have what you might call a love-hate relationship with gambling. No, I don't mean I love winning and hate losing. Who doesn't? What I mean is that I find a lot of the aspects of gambling appealing, like the entertainment behind it, the chance to win colossal jackpots, and the strategic challenge some games present. But it's not all fun and games if you don't know what to steer clear of.
No one can avoid losing. That's part of the game. You win some; you lose some – it's not just an overused cliché. But there are some other negative aspects that you shouldn't have to put up with – the very aspects that I hate about gambling.
The Negative but Avoidable Facts of Gambling
The following is a list of the five things I truly despise about gambling, whether it be on land, online or both. As you'll quickly learn, avoidance is most often self-explanatory.
Las Vegas Blackjack Tables
This is one of my biggest pet peeves. The blackjack tables in Las Vegas can be tortuous! Rarely will you find a game on the Strip that still pays the honorable 3:2 for a blackjack. If you do find that, the other rules are usually stacked against you. And if you happen to find both 3:2 pays combined with more player-friendly rules, you can expect to pay high minimum table stakes of $25+.
There are three basic ways to avoid this. You can steer clear of blackjack in Vegas. You can head Downtown and scour the tables there until you find a rare gem – they do exists. Or you can play blackjack online, where every rule set you can imagine is available at stakes of $1, if not less.
American Roulette
The fact that this game still exists is a testament to the ignorance of today's young, inexperienced and vulnerable players. If everyone understood just how bad this game is compared to its European and French cousins, no one would ever play American Roulette again.
The Lottery
Could there be any worse form of gambling on the planet? I mean, seriously, the lowest paying slot machine in the stingiest casino on earth has better odds than the lottery.
Take the Lotto 6/49 for example. Your odds of matching 2 of 6 numbers – just enough to win a free ticket for the next drawing (they don't even give you the $3 back anymore) – are 1 in 8.3. The odds of winning $5.00 (the lowest possible profitable win) for a 2/6+ are a staggering 1 in 81.2. That's an expected return of $5.00 for every $243.60 spent. Ouch! All in all, including break-evens(if you can call them that), the odds of winning any prize are 1 in 6.6, or about 15%. That gives the Lotto 6/49 a minimum house edge of 85%.
Such horrific odds, and yet people spend millions of dollars playing it every week, and the government treat it like the best thing since sliced bread. They spend endless revenue raising awareness for problem gambling, and at the same time, spend endless more promoting the sales of lottery tickets.
Rogue Gambling Sites
Nothing has destroyed the reputation of the online gambling industry so thoroughly as illegitimate casino operators. You know the ones – they show up, boast fantastic promotions, attract hoards of depositors, then disappear into the great blue yonder with all that money. Countless millions have been lost to these duplicitous rovers of cyberspace's deepest shadows.
In the early days, there were far more rogue casinos than honest ones. As the good guys began to establish a reputation, experienced players got wise and stuck to them. Then, as regulation became stricter across Canada and much of Europe, it became easier to tell the difference. An operation licensed here in Canada or any other reputable remote gaming jurisdiction (the UK, Malta, Gibraltar, Isle of Man) has no choice but to comply with the highest standards of their regulator. Know who you're depositing with, and you have nothing to fear.
Irresponsible iGaming Guides
I like to think that I've put together a responsible, informative and, for the most part, unbiased guide to online gambling. My only bias comes from personal experience. I've put a lot of time, effort and honest emotion into this page in hopes of helping others make smart decisions and avoid common pitfalls. So when I see some lame website that's loaded with click bait and reads like a car saleman's pitch, it makes me madder than all of the above grievances combined (except the rogue casinos – they're the worst!)
These fluffed-up guides are nothing more than careless affiliates look to make a buck by tempting you to click their links. They're easy enough to spot. Every website they review is wonderful in every way; all positives with no negatives. Every game is fantastic, fun and prepped to deliver a fortune. All relevant technology is cutting edge or state of the art.
If the information doesn't sound legitimate, it's probably not. And if the webmaster isn't being honest, can you really trust that the casinos they promote aren't the same crooked casinos described above?
Forget reviews. Get smart. Do your own research. Where is the casino licensed? Who owns it? What software does it employ? What regional players and banking methods are accepted? A little due diligence goes a long way to loving your gambling experience, instead of unearthing and hating the underbelly that exists beneath the surface.
These are the raw facts of gambling. Don't let them ruin your good time.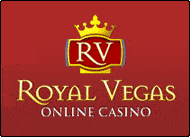 Royal Vegas Canada has been our editor's #1 pick for three consecutive years ! Great compatibility of course (iphones, mobiles and tablets) but also an exciting range of games and promotions. Excellent support teams and quick cashouts… What else to ask for ?
(Remember to gamble responsibly)