24 Jun
EA Calls its Loot Boxes Ethical, Fun and Enjoyable
EA tells UK Loot Boxes aren't Video Game Gambling, they're Quite Ethical, Fun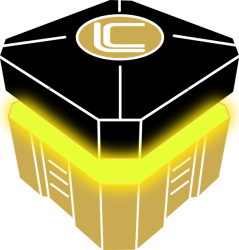 Are you a video gamer? Have you ever played any of EA Sports supremely popular mass multi-player online (MMO) style games? Battlefield, Star Wars Battlefront 2, FIFA? If so, you're surely familiar with a game mechanic known as loot boxes. You know, those ethereal bags of goodies you pay in-game coins for, never knowing if the contents will be valuable items like weapons, accessories or outfits until you open it. Aren't they just great?
EA Sports VP of Legal, Kerry Hopkins, sure seems to think so. He called them "ethical", "fun" and "enjoyable" in front of a committee of UK MPs last week. The MPs, however, weren't buying it. And they don't think gamers should be buying it either. They say those loot boxes represent nothing short of gambling. If they're right, not only is it being offered illegally, it's available to minors.
Are Loot Boxes Video Game Gambling?
If you're not familiar with the concept, a loot box is a mystery gift that can be purchased within some of today's most popular MMO style video games. The items within can be anything from character customization items, to more powerful weapons or players.
In FIFA, for example, players can purchase Ultimate Team packs, which contain virtual player cards. Most are common, but some are exceptional, and those exceptional ones can power a team to greatness. While there's nothing wrong with upgrading your team, how a player is capable of doing it is the point being argued.
Loot boxes can be obtained in one of two ways. The most common way is to compete for an extended period of time, earning the in-game currency required to purchase a loot box. Or, there's the quick route, paying real money to purchase the in-game currency needed to buy a loot box. Thus players who can afford to buy them are at an advantage. Combined with the fact that you never know what you'll get – if it will be valuable, worthless or yet another repeat – many people and politicians, even most players, agree that it's unethical.
EA Calls Them Surprise Mechanics, Like Kinder Eggs
In last week's session with the UK Parliament's Digital, Culture, Media, and Sport Committee that lasted two and a half hours, Mr. Hopkins argued that his company's loot boxes are perfectly legal, acceptable and entertaining aspects of the video games they manufacture. He said they're "actually quite ethical and quite fun, quite enjoyable to people."
During his lengthy – some might say laughable – arguments, Hopkins went so far as to call them "surprise mechanics", comparable to Kinder Eggs and Hatchimals. But that argument doesn't hold much water.
When you purchase a Kinder Surprise Egg, you know, and every child knows, that they're going to receive a tiny little toy. There's no chance of getting a rare toy, or a bigger toy. It's just a little toy. Hatchimals are bigger toys, but again, they are all of equal value, and no one expects otherwise.
Not only did EA lock entire special characters behind loot boxes in its 2017 release of Stars Wars Battlefront 2, they used those characters in their promotional advertisements, encouraging greater desirability. They'realos extremely popular in many of today's social gaming apps.
Loot Box Gambling Laws Around the World
The UK currently deems loot boxes illegal only if the items within cannot unlocked through standard gameplay. If a loot box is the only way to get it, it's illegal gambling. In Belgium, loot boxes are outlawed entirely. The US is working to prohibit loot boxes and games that feature them via proposed legislation that criminalizes "pay-to-win" mechanics in video games.
Australia has decided they do not constitute video game gambling. France and Sweden are investigating the matter. China and South Korea, as well as the Google Play Store, require a manufacturer to list the available items, and odds of receiving each item, within a loot box. A host of other jurisdictions have vowed to keep a close eye on the situation to "ensure that features within games, such as loot boxes, do not constitute gambling under national laws."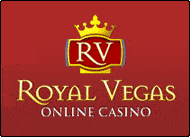 Royal Vegas Canada has been our editor's #1 pick for three consecutive years ! Great compatibility of course (iphones, mobiles and tablets) but also an exciting range of games and promotions. Excellent support teams and quick cashouts… What else to ask for ?
About the Author
Grameister777: