26 Jun
When Slots Games are Better than Blackjack
7 Reasons to play slot machines instead of blackjack.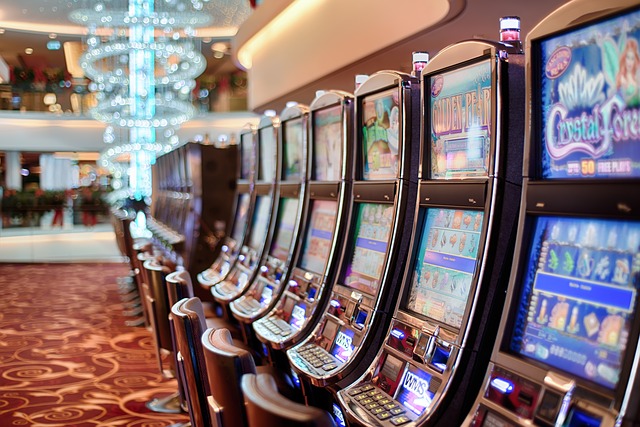 Everyone knows that blackjack is the best game for the strategic gambler, right? Sometimes, yes. The truth is, some video poker variants can give you a better edge against the house than 21, and today's blackjack tables are less inclined to give you all the player-friendly rules that once made it so favorable.
The last game you might expect me to mention here would be slot machines. If I told you slot machines are better than blackjack, you'd probably laugh so hard the neighbor's dog would start barking. But it's not such a crazy stretch of the imagination as you might think. It really depends on what you're looking to get out of your casino gaming experience.
7 Reasons to Play Slot Machines Over Blackjack
Don't worry, I wont' regurgitate the same old argument everyone spews about blackjack requiring so much strategy it will give you a headache. Most strategy players are out for the win and appreciate a good challenge. With that said, let's get started…
#1 Stress-Free Gaming
Playing blackjack with a perfect strategy isn't that hard, but when you're making the extra effort to do everything right, and things keep going wrong, it can be very frustrating. The same can be said of making a mistake. This stress-inducing problem doesn't exist with slot machines. There's no strategy, therefore no fault or feeling of futility when spinning the slots reels. Every result is random, having the same chance of producing the same range of results with every spin.
#2 Larger Prizes
Aside from progressive jackpots that require side bets with horrific odds (thereby defeating the purpose of playing blackjack in the first place), the most you can hope to win per hand is a 3:2 payout for blackjack. Bet $100, and if you get really lucky, you'll win $150. On a slot machine, you can wager a quarter and win over one thousand dollars in a single spin. Play the world's biggest progressives, and you could become an instant millionaire. You won't have to make any special side bets to be eligible for that jackpot, either.
#3 Cheaper Bets
Expanding on that last advantage, slot machines usually have super low minimums of $0.01 per line. A 5-line machine can be played for a nickel per spin. The average cost is closer to $0.25 per play, but that's still far cheaper than the $10-$25 minimums at land-based casinos.
#4 Simplicity of Rules
Slot machines come in all reel shapes and sizes with multifarious features. However, the outlying rules are always the same. Place a bet and press a button. Blackjack can involve all sorts of variable rules; each one having an effect on proper strategy.
#5 No Time Constraints
Playing blackjack in a land-based casino means competing alongside other real people. The game's pace will determine how much time you have to take action. Play too slow and you'll find a lot of irate neighbors giving you the hairy eyeball. At slots, you're playing alone, and are free to take all the time in the world. In fact, it's encouraged to ensure you get the maximum entertainment out of the experience.
#6 Never a Full House
Casinos invest in far more slot machines than they do blackjack tables. Where there might be 12 blackjack tables, with 7 seats per table (84 seats), there will be hundreds if not thousands of slot machine available on the gaming floor. It's not uncommon for a casino's blackjack tables to fill up, especially at peak business hours, but there will always be open seats at the slots.
#7 No One Else to Blame
Going back to reason #1 (slots are stress-free), has this ever happened to you? You're in second seat at the table. Dealer is showing 7. First seat has A+7, and while every strategy in the world dictates this player should stand, he instead takes a card. It's a Queen. He stands on 18. Your hand is 5+6. You hit and get a 4, then hit again (as strategy dictates), receive a 9 and bust. Every fiber of your being wants to punch the guy in seat one for making a stupid move that cost you a win!
If you had chosen to play slot machines instead of blackjack, you'd have no one to blame for your losses, and only yourself to pat on the back for your wins.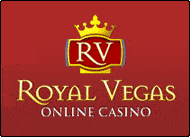 Royal Vegas Canada has been our editor's #1 pick for three consecutive years ! Great compatibility of course (iphones, mobiles and tablets) but also an exciting range of games and promotions. Excellent support teams and quick cashouts… What else to ask for ?
(Remember to gamble responsibly)