4 Jul
Apple Report Details App Removal Requests
Where did all the missing iOS apps go? Apple reports global government and private party removal requests.
Odds are, Canadians won't feel the burn of Apple's recent removal of 634 apps from the iTunes Store. After all, it wasn't our government that requested any of them be removed. But the fact that it's happening at all is newsworthy, as is the superior level of transparency Apple is displaying in the process.
This morning, the California-based makers of iPhone, iPad and a throng of other computer related products released the Apple Transparency Report (.pdf), detailing a throng of app removal and data release requests, mostly from local governments with concerns as to the legality of the apps and user accounts in question.
In explanation, the company comments:
Apple is very seriously committed to protecting your data and we work hard to deliver the most secure hardware, software and services available. We believe our customers have a right to understand how their personal data is managed and protected. This report provides information regarding requests Apple received from government agencies worldwide and U.S. private parties from July 1 through December 31, 2018.
Where did the Missing iOS Apps Go?
Of the 14 categorical types of requests Apple deals with each year, two of them often result in the removal of apps from the iTunes app store. They include Worldwide Government App Store Takedown Requests pertaining to (a) Legal Violations, or (b) Platform Policy Violations.
For the period between July 1 to December 31, 2018, a total of 770 app removal requests were submitted to Apple for legal violations. The vast majority of them (626) came from China's mainland, having to do with illegal gambling and pornography. Others came from Vietnam (29), Austria (5), Kuwait (6), Lebanon (1), Netherlands (8), Norway (37), Russia (11), Saudi Arabia (25), Switzerland (19), and Turkey (3).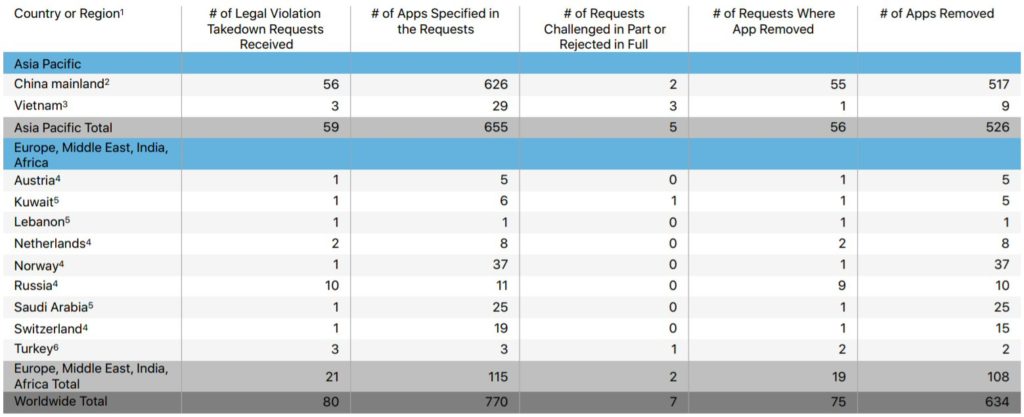 Majority were Illegal Gambling Apps
Of the 770 requests for removal on grounds of policy or legal violations, only 634 of the apps were actually taken down from the iTunes Store. Most of those deemed by Apple to be above the law were apps on targeted by the Chinese government. Of the 626 removal requests submitted, Apple only took down 517. Considering the disproportionate number of requests coming from that country, it's safe to assume the government bundled a large group of suspected violators and let Apple do the handiwork of sorting out which ones were or were not of the legal variety.
Then again, China does have one of the strictest anti-gaming government's in the world (outside of Macau), paired with a population with a renowned propensity for gambling. No doubt it's a profitable target for the creators of illegal gambling apps that work their way into the market, even for a brief period of time. But China isn't the only nation attracting them.
According to Apple, all of the the submissions from the governments of Austria, Netherlands, Norway, Russia and Switzerland were categorized as "all or vast majority of requests relate to illegal gambling investigations". Of the 80 requests in that category, 75 were found to be accurate assumptions, promptly removed for violating their respective local mobile gambling laws.
Apple has vowed to continue releasing reports such as this on a periodic basis, with greater transparency to come. In future issuances, the computer and mobile productions company vows to release information regarding " appeals received pursuant to such Government requests."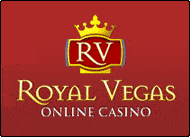 Royal Vegas Canada has been our editor's #1 pick for three consecutive years ! Great compatibility of course (iphones, mobiles and tablets) but also an exciting range of games and promotions. Excellent support teams and quick cashouts… What else to ask for ?
(Remember to gamble responsibly)