22 Jul
eSports to Drive Growth of VR Betting Market?
VR gambling investors look for boost from esports betting.
For the last few years, iGaming industrialists have looked to virtual reality (VR) as the next big thing on the horizon. Believer sin that theorem have invested countless dollars into the growth of relative technology. But in all that time, there's been little movement on the consumers end towards virtual reality gambling.

That's not to say that VR casinos won't eventually overtake land-based or traditional online/mobile gambling. None can truly predict the distant future when it comes to technological breakthroughs. But in all this time, the so-called 'foreseeable future' has bared no fruit. Now, those with a vested interested in VR betting markets are finding a new light to focus on, and it just may be their best hope yet for a lucrative future.
VR Gambling May Find Success in eSports Betting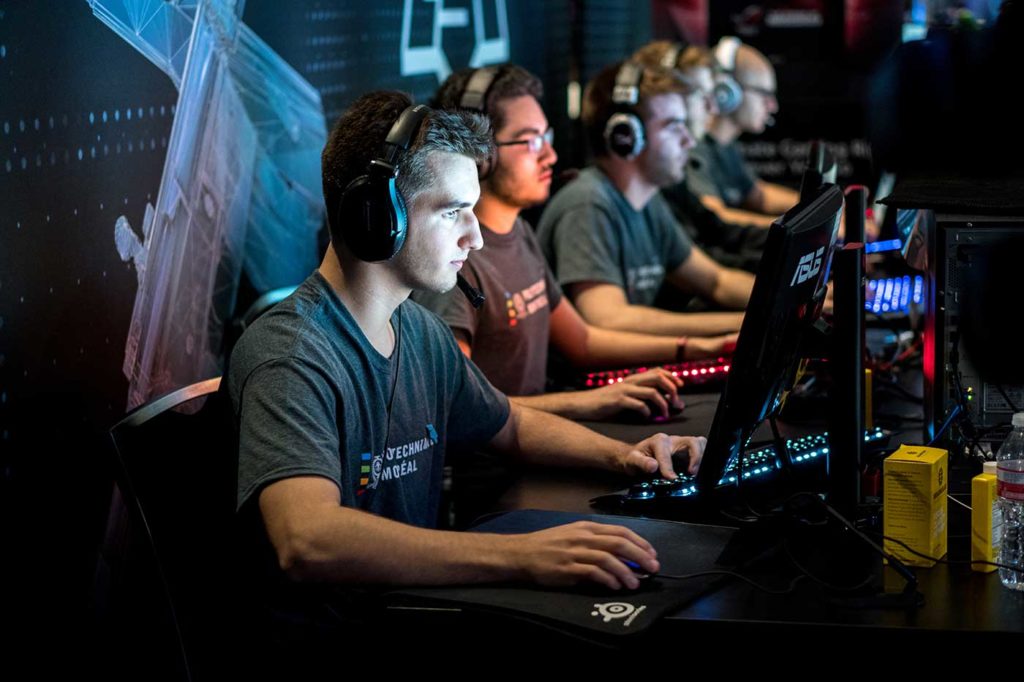 While playing virtual casino games from beneath a high-tech helmet may not attract enough people to rake in billions of dollars (at least, not yet), the eSports industry has done phenomenally well in attracting bettors. It is a market where VR has the potential to do extremely well, and one in which competitors are known to spend large amounts of money on high-tech equipment.
eSports are comprised of video gaming tournaments. Teams of players compete against one another in the most popular mass multiplayer online (MMO) console and PC video games; titles like CS:GO, DOTA, and League of Legends. Tournaments are held all over the world, where the best competitors battle it out on the big screen for ultimate supremacy.
Just like athletic sports, there is a huge fan base for eSports, and an equally lucrative eSports betting market. So, where does VR come into the equation?
Greater Market for VR Video Games than Casinos
The only classification of people who are buying high-priced VR headsets like the Oculus Rift with any consistency are hard-core video gamers. The PS4 VR, which also employs Oculus Rift technology, has done reasonably well. Its attraction for consumers grows as the number of available VR-compliant video games continues to rise.
Still, it's not an enormously impressive market yet, but it definitely has the potential to get there. One of the most recent games that's getting a great response Orbus VR Reborn, which requires Oculus Rift and goes for about $40 on Steam.
If VR games like this – particularly mass multiplayer online games – become popular enough to make it into globally recognized eSports tournaments, it will finally create a comfortable bed of roses for VR gambling investors to lay in.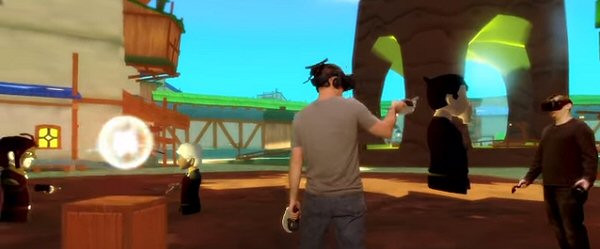 Up to now, the biggest hindrance for VR technology has been the price point. In order to experience all the wonders of virtual reality, the best equipment is required. Cheaper products are less capable and, often, far less comfortable, than the more expensive models. Those who buy a cheaper VR headset – or worse, the cardboard version – will never realize the genuine capabilities of a good VR system like the Oculus Rift. But spending several hundred dollars (or more) on a headset that hasn't proven immensely popular isn't something most of us are prepared to do.
The same was said about the first Apple iPhone over 10 years ago. Who would pay so much money for a phone with a touch-screen? It was considered exorbitant; meant only for rich people who love unnecessary but fun high-tech gadgets. Now days, smartphones can cost anywhere from $100 to $1,000 and up, and everybody has one. When VR tech does take off, I suspect the same will happen. The question is this – Will the eSports betting market be the catalyst for VR's imminent success?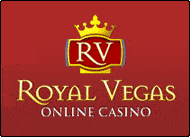 Royal Vegas Canada has been our editor's #1 pick for three consecutive years ! Great compatibility of course (iphones, mobiles and tablets) but also an exciting range of games and promotions. Excellent support teams and quick cashouts… What else to ask for ?
(Remember to gamble responsibly)