24 Jul
Why Microgaming Progressive Slots can be Trusted
Learn why Canadians trust Microgaming progressive online slot machines above all others.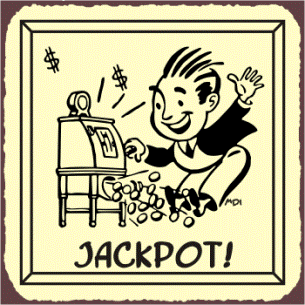 Did you ever imagine what it would feel like to win a a progressive slots jackpot? Not just a smaller jackpot worth a few hundred or a few thousands dollars, but a really big one. I'm talking about a jackpot that will change your outlook on life. One that buys you a house or pays off your mortgage. One that comes with a new car – any car of your dreams – and leaves cash in the bank for investing in generations to come?
Odds are, if you play slot machines at all, you've had this day-dream at least one time. It's an awfully happy one, bringing out emotions of pure joy and elation.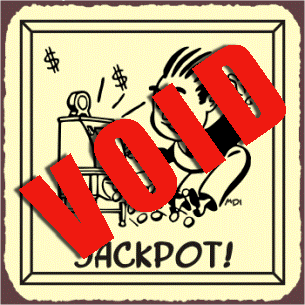 Now, imagine if you will, how you would feel if you were playing a slot machine, and that incredible message appeared, telling you that a 6- or 7-figure jackpot had been struck… only to have the casino turn around hours later and say no, sorry, the machine malfunctioned. You didn't win that money.
What a horrible feeling! To think all of your financial problems are over, only to have it ripped away. It's sad to say, but this has happened on far more than one occasion. It's exactly the reason why…
Why Canadians can Trust Microgaming Progressive Online Slots
Microgaming has a very distinct reputation for a) developing slot machines that do not malfunction, and b) paying out jackpots to winners all over the world. If you've ever heard of a progressive slot machine called the Mega Moolah – or as its been nicknamed by players for years, the Millionaire Maker – it's one of Microgaming's most famous creations, and it's made more than 50 players, including some right here in Canada, instant millionaires!
Some other companies can't boast stats anywhere close to this. Blueprint Gaming, for instance, developed a slot machine in 2014 responsible for one of the most infamously erroneous online jackpot strikes of all time. The game was called Cop The Lot, and an Irish player by the name of Eoin O'Shea should have struck its jackpot in May of 2017.
O'Shea was playing the game at Betfair Casino for 20p per spin when the reels landed in just the right assemblage to pay out the progressive jackpot. The screen lit up, displaying the fantastic message that he had won £189,110. What a win! He was so excited! But then, as he waited and waited for the cash to be credited to his account, his dreams were crushed.
Instead of paying up, Betfair told O'Shea the game had malfunctioned. He didn't win £189,110. His spin was only worth £5,000, which is exactly what they credited to him. Incredulous, he contacted a lawyer who was eager to help.
Unfortunately, as is so often the case, the law favored the house. Blueprint testified that Betfair was correct, because the slot machine in question was designed to only pay its progressive jackpot if the total wager per spin was equal to or greater than £1. And somewhere hidden within the confusing fine print was a piece of text confirming it.
Microgaming Slots Pay While Others Malfunction
This is not the first time a casino or game manufacturer has pulled the "malfunction voids all pays" card. While legal statutes protect them, any player met with such a message would be devastated, and we can all sympathize with their plight.
In all my years of reporting in the iGaming industry – 13 years and counting – I've never once come across a story of a Microgaming slot machine malfunctioning. Never have I quoted the devastating comments of a player who felt betrayed by Microgaming, or any casino delivering the company's world-class content. Microgaming progressive online slot machines work, and they pay their prizes without delay. It's just that simple.
Who Takes the Blame for Slot Machine Malfunctions?
On a final note, I must point out that Betfair was not to blame for the incident. This is because no online casino is responsible for paying out the progressive jackpots that are struck on their websites. These games are networked across multiple casinos. Therefore a single operator cannot be expected to pay out those collective winnings.
The manufacturer of a game is responsible for this; collecting a tiny percentage of each bet into a progressive pool, then paying it out to the player who eventually strikes it rich.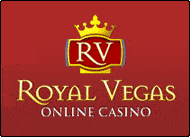 Royal Vegas Canada has been our editor's #1 pick for three consecutive years ! Great compatibility of course (iphones, mobiles and tablets) but also an exciting range of games and promotions. Excellent support teams and quick cashouts… What else to ask for ?
(Remember to gamble responsibly)