12 Aug
BitCasino Launches Exclusive Phoenix Jackpot
Phoenix Jackpot game at BitCasino: The good, the bad, and the ugly.
It's extremely rare to see anything truly unique appear in the casino games industry. Most of today's slot machines are cookie-cutters with fresh graphic overlays. A new feature might come along now and again, but rarely is there anything new to wow the masses. BitCasino.io is hoping its latest game creation will do the trick.
Sealing the month of July with a kiss, BitCasino launched what it describes as "an exclusive and revolutionary new game". They call it the Phoenix Jackpot. What makes it different from other games? A few things, but most notably the fact that it's free, but you can't just play it. You have to earn the right to play it. Wait, what?!
Phoenix Jackpot Game at BitCasino.io
The revolutionary aspect of this game starts with how you pay to play. It's a real money game in the sense that it awards real cash and prizes, but you don't pay real money to spin the reels. Instead, you have to earn bonus points, which are then used to play the Phoenix Jackpot.
The good news is that you can earn bonus points by playing a lot of the most popular online slots on the market today. BitCasino employs more than two dozen iGaming software suppliers, including all the major brands. For the purpose of awarding Phoenix Jackpot bonus points, they've partnered with Microgaming, Play'N GO and Pragmatic Play. As such, players can spin the reels of any online or mobile slots on these three platforms to earn those points.
Players use the points to spin the Phoenix Jackpot reels, where they can collect special symbols. There are six different symbols to collect, and once all are acquired, the player lands the jackpot. There's also the potential to strike the game's progressive Mega Jackpot.
The Phoenix Jackpot was an in-house build from the collaborative efforts of multiple departments within the Coingame Group – the parent company of BitCasino.io. Team Lead on the project, Gabrielo Kolawole, comments:
"The Phoenix Jackpot team is excited to take the conventional casino jackpot experience to the next level by gamifying the entire experience while we deliver a unique engaging platform to the players as they compete with other active players in casino for the jackpot prize."
Will More iGaming Operators Follow Suit?
I have no doubt that more online casinos – particularly those with a single, proprietary brand – will race to develop something similar. I also believe the second-coming, so to speak, will be far more successful than the first.
It's not that Coingaming didn't do a great job in developing this benchmark product. The problem is that BitCasino.io isn't what I would call the 'best online casino' for serious internet gamblers.
BitCasino was founded in 2014 to serve the growing Bitcoin iGaming market. It has since become the world's most populated Bitcoin and Ethereum online casino. However, with years of ups, downs and question marks, crypto currencies aren't exactly the greatest thing since sliced bread. While some gamers have wholly adopted them, most still prefer to deposit and withdrawal in their trusted and regulated home currency.
A more critical area of contention, however, is the fact that BitCasino is not licensed by any of the major, reputable iGaming jurisdictions. It is "licensed and regulated by the Government of Curaçao". This alone does not make the operation untrustworthy, but the fact is, but it doesn't stop them from going rogue at a moment's notice, either.
Online casinos licensed in the UK, Malta, Gibraltar, Isle of Man, even right here in Canada, hold their operators to strict standards. Compliance is mandatory. If a player has an issue, they can take it up with the regulator. Curaçao does not offer the same assurances, and it is for the reason I cannot recommend BitCasino.io. I would, however, love to see distinguished websites like Royal Vegas Casino offer a similar product to the new Phoenix Jackpot game. Only time will tell if that's going to happen.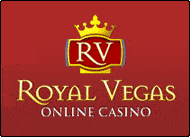 Royal Vegas Canada has been our editor's #1 pick for three consecutive years ! Great compatibility of course (iphones, mobiles and tablets) but also an exciting range of games and promotions. Excellent support teams and quick cashouts… What else to ask for ?
(Remember to gamble responsibly)