15 Aug
Brit's Big Five Work to Promote iGaming Player Safety
UK operators enforcing proactive player protections at online casino websites.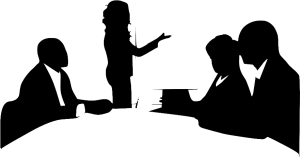 If I told you Britain's largest gambling companies are voluntarily spending untold resources to better protect the UK's internet players, would you believe me? I suppose you would, considering the headline to this article, but if you've been following the UK Gambling Commission's relentless issuance of non-compliance fines, you'll at least be surprised by it.
Well, it's true. The UK's 'Big Five' are responsible for a non-profit committee that's working in tandem to promote proactive player protections throughout the region's internet gambling market. They've already secured Lord Chadlington as Chairman of the committee, and are hoping to fill the rest of the board's seats in September.
Protecting Players at UK's Online Casino Websites
For months now, we've been hearing that the UK is cracking down on operators who fail to protect their players. The UKGC has been tightening up its laws and handing out fines in the 6- to 7-figure range. The message: Protect your players and stop contributing to potential money laundering, or pay the price!
Now the region's largest iGaming operators – most of which have been hit by these fines at some point or another – are teaming up to help resolve the problem. Before I go on, the UK's Big Five are:
bet365
Flutter Entertainment (Paddy Power Betfair)
GVC (Ladbrokes Coral)
Sky Betting and Gaming
William Hill
For ease of authoring, I will henceforth refer to their collaboration as B5C, short for the Big 5 Committee.
Heading up this committee is English businessman and long-standing supporter of the Conservative Party, Peter Selwyn Gummer, Baron Baron Chadlington FCIPR FIoD FCinstM FRSA (a.k.a. Lord Chadlington). He is not being paid for his position on the committee, nor will any other members the Big Five expect to have fully appointed by mid-September.
The B5C's primary goal at the moment is to come up with a plan as to the best way to allocate funds for responsible gambling, and for the prevention and treatment of problem gambling. As Lord Chadlington explains:
"The committee will consult widely to formulate its recommendations taking account in particular of the views of government, regulators, the third sector, gambling operators and those with lived experience."
Source of Funds and Intended Usage
As I said, this committee isn't being paid, and the administrative costs are all being covered by their Big 5 sponsors. So where is all this money they intend to allocate coming from? They'll be footing that bill, as well.
A previous initiative by the same set of iGaming operations concluded that they all need to ramp up their contributions to player protection. As such, they've each committed to raise their voluntary contribution of 0.1% of net revenue up to 1% by 2023. That's a voluntary 10x increase, and one they hope will prompt their colleagues at other UK licensed iGaming operations to do the same.
Even if others do not follow suit, the B5C estimates their combined contributions will total £60 million by 2023. Each brand is expected to broaden its social responsibility awareness programs, provide the committee with updates on improvements to player safety, and share data regarding problem gamblers and the results of their initiatives.
Whistle-to-Whistle Ban on Sports Betting Ads
On August 1, the Big Five announced yet another initiative to cease all marketing during live sporting events. From start to finish – whistle to whistle – the companies will not air a single ad for their gambling products. GVC took it a step farther, calling for a complete blackout on broadcast ads, as well as an end to sponsorship logos on team apparel.
Surprisingly, Paddy Power was quick to jump aboard that band wagon, initiating the 'Save Our Shirt' campaign. In genuine Paddy Power style, they started by making a public mockery of sports jersey logos, releasing striped uniforms with their own Paddy Power brand plastered across it like a princess sash.

It was so believable, considering the source, some fans actually bought the shirts! Just as the media was preparing to throttle Paddy Power for its usual gaudiness, the company called announced the hoax, told everyone the real reason for its campaign, and assured all who had purchased the shirts would receive free replacements of the real non-branded jerseys.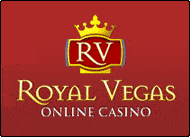 Royal Vegas Canada has been our editor's #1 pick for three consecutive years ! Great compatibility of course (iphones, mobiles and tablets) but also an exciting range of games and promotions. Excellent support teams and quick cashouts… What else to ask for ?
(Remember to gamble responsibly)