19 Aug
Beginners Guide to Video Slots for Mobile Phones
Rules of the Reels: A novitiate's tutorial on how to win slot machines.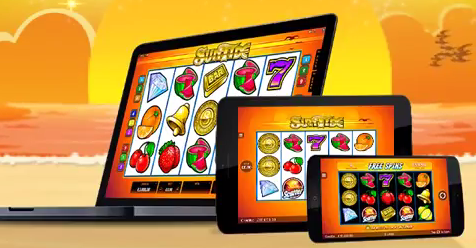 Today, we take a step back from game types, reviews, and strategies, to get back to basics. And when I say basics, I mean the absolute, foundation level of slot machine tutorials. We're going to discuss game play, rules, reel grids and pay tables, from the ground floor up.
In all reality, slots are some of the simplest gambling amusement you'll ever play, so this won't be a long tutorial. In fact, I'd encourage downloading one of the many free slots apps from the Google Play or Apple iTunes stores to help you along.
How to Play Video Slots
Almost every video slot ever fabricated has 5 reels on 3 rows, or what I like to call a 5×3 reel grid. Some are expanded to 5×4 or more, but we'll stick with the typical design for ease of explanation. Each reel is a separate, spinning entity that contains all the symbols in the game. How they line up across eligible pay lines determines the outcome of the spin, win or lose.
Pay lines, aka bet lines, or win lines, are the patterns in which symbols can be aligned to result in a win. Pay lines generally run from left to right only. The more pay lines there are, the higher the chance that you'll win when matching symbols appear on the reels. However, most machines require you to bet by the line, so the more lines there are, the more it will cost you to play.
To start a game, you'll follow these basic steps:
Bet Sizing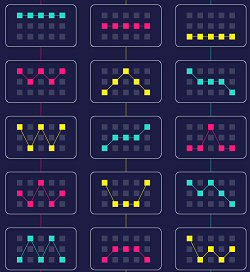 Choosing your bet size is a two-step process. First, you'll choose the coin denomination, which can range anywhere from $0.01 up to $5.00 or more. Tap the left-right arrows to raise or lower the coin size.
Next, a game with adjustable pay lines will allow you to choose the number of lines to play. For example, a 20 line game might let you play 1, 3, 5, 10 or 20 lines. Bear in mind your chosen coin size will be multiplied by this number. A $1 coin on a 20-line slot, with all lines active, is a $20 bet.
Some video slots have "fixed lines", meaning all lines must be played. Others may have "ways to win" instead of lines. This means every possible way, from left to right, is active. On a 5×3 video slot, "243 ways to win" is common. In either case, you'll only have to pick one bet size to play these games.
WARNING: Be careful of the "bet max" button! This button will automatically wager the highest possible coin size, activate all pay lines, and set the reels in motion. There's no going back once this button is pressed – you're paying full price for that spin.
Spinning the Reels
Once your bet is adjusted to the desired amount, press the Spin button to start the reels spinning. On a mobile phone, you can tap the Spin button again to stop the reels, or just wait for them to stop on their own. It won't effect the outcome, only the speed of play.
If you don't want to keep pressing the Spin button, there's always the "Auto-Play" option. It's usually depicted as a circular arrow next to the Spin button. Press this, and you'll get to choose how many auto-spins to take, along with a few other self-explanatory 'Stop Auto-Spinning if…' options.
How to Win Slot Machines
Winning has everything to do with what symbols show up on the screen when those reels stop. If matching symbols appear on the same payline on at least reels1, 2 and 3, you're going to receive a payout. The more positions they align on, the higher the reward.
Some symbols are worth more than others, too. All slots having high paying symbols and low paying symbols. The high ones are usually themed around the game, while the low ones are most often playing card values (A, K, Q…) or suits (clubs, diamonds, spades, hearts). Other symbols can be special symbols, capable of causing more unique results.
Reading the pay table will teach you the value and effect of each symbol.
Reading the Pay Table
A lot of players skip this part, but that's a bad idea in my book; akin to assembling a desk without reading the instructions. Pay tables are the core of every slot machine. They teach you the value of the game, and what features you can expect to trigger.
Wilds, scatters, multipliers, free spins, bonus games, progressive jackpots – everything special about the game is detailed on the pay table. I won't bother explaining how each of these features work (except jackpots, see below) because again – that's what the pay table is for.
Suffice it to say, always read the pay table before you play! If you don't find the rules interesting, or there aren't enough lucrative features to grab your attention, try a different game.
One final tip – and one of the things I appreciate most about playing online and mobile slot machines versus the land-based casino variety – you can play any game in demo / practice mode. Try it before you buy it, so to speak. I suggest taking full advantage of this.
A Word about Progressive Jackpots
Before I wrap this up, let's talk about progressive jackpots for just a moment. A progressive jackpot is a top prize that grows larger and larger until it is won. Once it pays out, it starts back at its lowest point and builds again with each bet placed. They can become very lucrative, therefore extremely attractive.
There's nothing wrong with playing progressive slots, so long as you understand that your odds of winning – not just winning the jackpot, but any prize – are far lower. Every slots game is programmed to take in more than it pays out. If a game pays a million dollar jackpot, it has to make up for that somewhere. A whole lot of players have to lose for the game to be profitable for the operator, and those few lucky jackpot winners. Yes, you could be one, but the odds are akin to winning a national lottery.
Some strategists say if you want to know how to win slot machines, stay away from the progressives. I say it's a situational thing. If you're playing for entertainment with money you can easily afford to lose, there's nothing wrong with going for the big jackpot. If you're on a budget with a smaller bankroll, you might want to stick to slots with a higher win rate.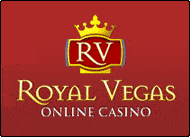 Royal Vegas Canada has been our editor's #1 pick for three consecutive years ! Great compatibility of course (iphones, mobiles and tablets) but also an exciting range of games and promotions. Excellent support teams and quick cashouts… What else to ask for ?
(Remember to gamble responsibly)