18 Oct
NetEnt's New Tech Deters Pros from Live Dealer Blackjack
NetEnt's "Live Fraud Solutions" aimed at stopping professional gamblers, card counters and advantage blackjack play.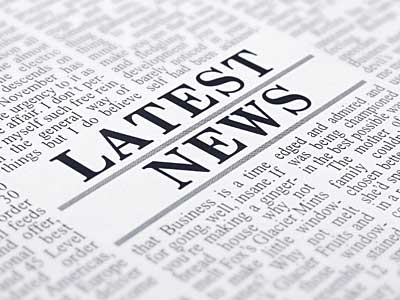 When I first heard the news that NetEnt Live was employing state-of-the-art fraud prevention technology, I was thrilled. The online gambling industry as a whole is constantly seeking better ways to secure their systems and protect players from fraudulent behavior. This is fantastic news, right? Boy was I wrong!
According to a press release issued by NetEnt last week, their partnership with live dealer product protection agency Live Fraud Solutions (LFS) has nothing to do with protecting players, and everything to do with increasing the bottom line of their clientele – the online casino operators that employ NetEnt's live dealer studios.
LFS Aimed at Pro Gamblers & Advantage Blackjack Play
Land-based casinos absolutely despise card counters. They will do anything and everything in their power to remove an advantage player from their midst. But it's widely known that skillful tactics like card counting, deck sequencing, and roulette pattern detection are not illegal. If a player happens to be so smart, or have such phenomenal skills of memorization, there's nothing illegal about using it to increase one's odds of winning.
RNG-based online casinos have nothing to worry about – which is why many professionals don't bother with them in the first place. An electronic blackjack game shuffles the deck after each hand. There's no counting, no tracking, no advantage to be gained. But live casinos are different.
A live dealer casino is essentially the same as a land-based casino, except that the tables are streamed in real-time over the internet. Players access them from a computer or mobile device, competing alongside other real players from the comfort of home.
Now, the same way land-based casinos come up with reasons and means to extract an advantage player from their establishment, NetEnt's live casinos are doing the same thing. They can pretty up the verbiage of their press releases all they want, but the message is clear…
Professional gamblers are not welcome!
PR: NetEnt Partners with Live Fraud Solutions
According to NetEnt, their integration of LFS has embedded high-tech monitors into the platform designed to:
"…detect advantage play methods such as card counting and tracking, roulette prediction, robot play and bonus abuse, as well as outright cheating, collusion and shuffle quality analysis."
You'll notice the statement includes "outright cheating", which insinuates that all of these other actions are clandestine cheating. Robot play and bonus abuse I can agree with. Those are strictly prohibited in the terms and conditions of any reputable online casino website. But last I checked, card counting, card tracking, and the prediction of roulette numbers, is not illegal. Not here in Canada – not in the jurisdictions in which these studios or online casino operators are located – not in any location where blackjack is legal.
Las Vegas casinos get away with kicking players out because they are registered as "private clubs". In Nevada, any private club can refuse service to anyone, for any reason. Atlantic City casinos cannot stop card counters by such means, but they can reshuffle or replace the decks anytime they suspect someone of doing it.
As I said, I completely agree with the detection and prevention of illegal activities, like bonus abuse and bot play. But targeting players who seek out a strategic advantage against the casino? That's going too far. Depending on how they decide to treat customers suspected of advantage blackjack play, I'm not entirely sure it's legal either. That will remain to be seen if and when complaints come pouring into the iGaming forums…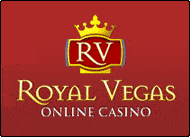 Royal Vegas Canada has been our editor's #1 pick for three consecutive years ! Great compatibility of course (iphones, mobiles and tablets) but also an exciting range of games and promotions. Excellent support teams and quick cashouts… What else to ask for ?
(Remember to gamble responsibly)