29 Oct
2019 Eastern European Gaming Summit Nov 19-20
Europe's emerging markets look to EEGS 2019 for modern mobile gambling data.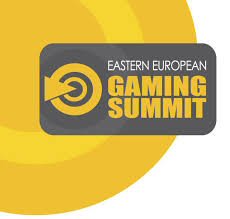 When it comes to the iGaming industry, Europe is perhaps the most interesting place on the planet. It is home to the oldest regulating jurisdictions in the world, and the youngest. The United Kingdom first established regulations for iGaming in 2005, while Switzerland's laws just went into effect on January 1 of this year. Many other EU nations have iGaming laws on the books, or are in the process of scripting them, and no two are identical.
It's at least safe to say that Europe has the most eclectic range of iGaming jurisdictions of any continent. And, being home to so many burgeoning markets, it's a prime destination for a localized iGaming conference that focuses entirely on modern concepts in operations and regulations.
EEGS 2019 – Mobile Gambling Data Conference
From November 19-20, the Inter Expo Center in Sofia, Bulgaria will play host to the 2019 Eastern Europe Gaming Summit. The EEGS is described by its organizers as an "annual gaming conference, which keeps you on track wit the latest regulatory and technological development sin Eastern Europe."
Founded in 2008, EEGS has grown larger and more respected with each passing year. The 2019 edition is expected to attract more than 200 industry representatives from 22 countries. For two days, multiple panel discussions will encompass a plethora of operational and legal topics surrounding the live, online and mobile gambling industry.
Some of the biggest subjects on the docket include cryptocurrencies and their use in gaming, the legal landscape from around Eastern Europe, and the modern implementation of trending technologies like virtual reality and augmented reality (VR and AR). These cornerstone topics and more will be discussed among the industry's top executives.
A statement from EEGS organizers reads:
"The (EEGS) conference is the right place for everyone looking to enhance their competence and get updates on the emerging Eastern European opportunities and challenges. EEGS helps you strengthen the regional business connections and establish new ones during interactive trainings, discussions and bunch of networking events."
Early Bird Rates Still Available
Anyone interested in attending the Eastern European Gaming Summit three weeks from now can still get a discount early bird rate, but not for long. Early bird rates of €345 per person are ongoing thru October 31, 2019, available now on the EEGS website. Come November, ticket prices will increase to €465 on the website, or €519 at the door.
Getting In On The Next First Big Thing
Most of today's major iGaming summits focus on the current market, and ways to surpass the competition within that market. The 2019 EEGS goes a step farther, looking ahead at ways to become not the next big thing, but the first big thing in emerging markets.
Providing a best in class service out of the gate will get your name out there. That's not the hard part. The hard part is sustaining that level of service. To achieve both of these goals means taking an already successful business model and improving upon it with fresh and innovative ideas. This is exactly the type of melting pot the 2019 EEGS means to provide the industry, blending modern mobile gambling data with upcoming technological trends to unlock innovations into the future.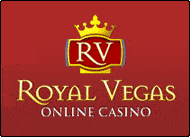 Royal Vegas Canada has been our editor's #1 pick for three consecutive years ! Great compatibility of course (iphones, mobiles and tablets) but also an exciting range of games and promotions. Excellent support teams and quick cashouts… What else to ask for ?
(Remember to gamble responsibly)