6 Nov
Is the Video Poker Wizard App Worth $10?
Extrapolating the value of a really good video poker calculator to maximize your live and online casino wins.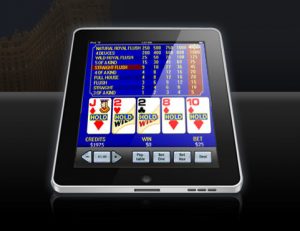 There are only two games in land-based casinos that you can feasibly gain an edge on. The first is, of course, blackjack, which requires a perfect play-by-play strategy, plus a highly concentrated card counting technique. The second is video poker – a game that is too often overlooked by today's strategically-minded gamblers.
The biggest differences between blackjack and video – and the reason video poker should get far more attention – is that it's a single-player game. There are no other players seated at your table. There is no dealer to compete against. It's just you versus the machine; the machine being the house. That means no interruptions, no feeling rushed, no reason you can't employ a perfect strategy taken directly from an app on your smartphone.
The Value of a Good Video Poker Calculator
In the old days (pre-millennium), if you wanted to use a video poker strategy chart, you had to buy it and bring it with you. Having that chart in your hand, available to reference with each new deal of the cards, was the only way to guarantee you were making the best choices.
Charts weren't the easiest to use back then. Being dealt 5 cards, followed by a draw phase, requires an awful lot of information to be provided. Obviously, they were far bulkier than a blackjack strategy chart, making them too cumbersome for most players to bother with. Anyone determined to maximize their odds had to memorize the chart to perfection.
Such knowledge is invaluable to video poker players. Throughout the last few decades, there have been multiple video poker machines found to proffer a player's edge with perfect strategy applied. Never a huge edge, mind you, barely peeking above 100% RTP, but for a professional gambler, that slight advantage is all they need.
But what happens when the rules and pay table of the machine you sit at don't perfectly match the rules/pays of the chart you've studied? The strategy will not be perfect, therefore your odds of winning will not be optimal. This is where the introduction of mobile video poker strategy apps has changed the game for educated gamblers.
Video Poker Wizard App for Android and iOS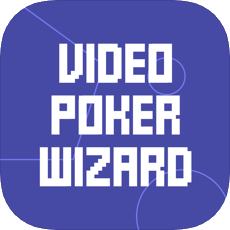 There are a lot of video poker apps out there. Most of them are just free-to-play games. About 10% claim to help users achieve pro status. They will tell you when you've held the wrong cards. They may give you speed games to test how quick your memory skills are kicking in with regards to correct play. But no app I've found goes anywhere near delivering the strategic tools of the Video Poker Wizard by Ample Chance Group Limited.
Let me start by saying I am not affiliated with this company or its app in any way. I'm not being paid or induced to say any of this. I just happen to know a good deal when I see it, and for serious video [poker strategists, VP Wizard's $9.99 price tag is a good deal. Here's why…
The Video Poker Wizard App supports 33 different video poker variants, including the most popular games of Jacks or Better, Deuces Wild, Aces and Faces, All American and more. There are multiple pay table variations provided for each rule set. If you don't see the exact pay table for your game, you can add it to the data base yourself by editing the nearest version and saving it under a new name.
The built-in Game Analyzer allows players to evaluate the long-term RTP of any game, with any pay table, in a matter of seconds. There's also a Risk of Ruin calculator that lets players add bonus and cash back offers into their calculations.
The best is the Hand Analyzer, which lets you input the exact hand you've been dealt, then tells you exactly what to do with it. You can even press a button to see 32 different ways to play the hand, and the analysis for each. A Practice Play section lets you test your knowledge, providing historical statistics to show your progress.
This app gets updated regularly with new games and features, and as of the August 2019 update, has no known bugs on Android 4.1+ (I can't vouch for iOS, sorry). For $9.99, I can't imagine playing online or in person without this handy dandy video poker calculator.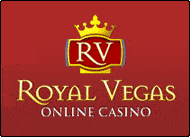 Royal Vegas Canada has been our editor's #1 pick for three consecutive years ! Great compatibility of course (iphones, mobiles and tablets) but also an exciting range of games and promotions. Excellent support teams and quick cashouts… What else to ask for ?
(Remember to gamble responsibly)