20 Nov
In the Spotlight: VIP Online Casino Rewards
Online casino VIP programs reward high rollers & casual gamblers.

The mobile gambling revolution may still be in its adolescent stages, but VIP loyalty rewards have been a part of the live and online casino industry for more decades than many of us have been alive. Land-based casinos have been using rewards systems to extend special promotions to their most valuable players far longer than the iGaming industry has been around, so it was no surprise when the first internet gambling sites popped up, VIP programs were an inherent part of their marketing campaigns.
Oddly enough, most players don't consider themselves worthy of VIP status. That's because we've been trained to believe that a VIP – short for Very Important Person – must possess some special quality; a certain je ne sais quoi. The truth is, you don't need a special circumstance. You don't need to be sophisticated, cosmopolitan, or extravagantly wealthy, to be a VIP. Most online casinos will offer varying degrees of rewards for all members.
Of course, high rollers do get the glitziest end of the VIP stick. We'll take a closer look at how casino VIPs are ranked and rewarded at a typical gambling website, and what you need to know to take full advantage, without going over budget.
Online Casino VIP Programs Benefit Everyone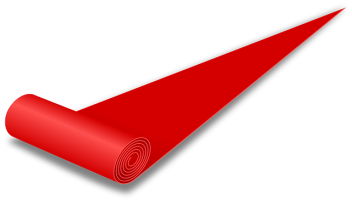 There are all types of VIP programs out there. Some casinos really do favor high rollers, whereas others will throw more perks to their recreational gamblers, understanding that they really are the bread and butter of their operations. The program you choose to join – or rather, the casino you choose to join for its program – should be based on the value of the VIP program at your budget. Which brings us to…
VIP Status Tiers
In order to give everyone their fair share of compensation, online casinos apply status tiers to their VIP programs. Members are ranked (tiered) by the number of comp points they accumulate in a given period of time. It could take just 10 points in a month to hit the lowest tier, such as Bronze, and somewhere between 25,000-100,000 for the highest tier, usually labeled Diamond or Platinum. The higher the tier, the higher the rewards.
Earning Comp Points
To rise in status, you'll need to generate enough comp points. These points are earned every time you place a real money wager at the online casino. Slot machines typically award 1 point per $1 bet. Certain table games might award just 1 point for every $5 or $10 bet. Games with the lowest house edge, like video poker and classic blackjack, could require anywhere from $20 to $100 in bets to earn just 1 comp point.
Be sure to read the website's promotional terms to see how many comps your favorite games earn. This will have a huge impact on the value of the VIP program.
Accelerated Point Accumulation
This is a very common stipulation in iGaming VIP programs. The higher you rank in the status tiers, the more comp points / faster comp points you'll earn. For instance, if the tiers are Bronze, Silver, Gold, and Diamond, the accumulation rate might look like this:
| | | | | |
| --- | --- | --- | --- | --- |
| Tier | Bronze | Silver | Gold | Diamond |
| Rate in % | 100% | 105% | 110% | 115% |
| Acceleration | None | +5pts per 100 | +10pts per 100 | +15pts per 100 |
The purpose of comp point acceleration is to help a VIP member who's reached a higher tier not only sustain that higher status, but generate more comps to reach the next tier easier.
Rewards for Loyal VIP Members
This is where each online casino tends to mix things up. The types of awards can very dramatically. All will deliver comp-to-cash conversion rates, almost always set at $1 per 1,000. Some will present special daily, weekly or monthly promotions for certain VIP levels. Most will give their higher level members access to a dedicated VIP account manager, capable of increase deposit and withdrawal limits or expediting cashouts. You may even receive invites to special tournaments. In rare cases, the highest level VIPs will be treated to real-world perks – anything from an all-expense-paid trip to Las Vegas, to a fun-filled Caribbean cruise.
When VIP Comparisons Matter
If you consider yourself a casual gambler with a modest budget, most of the VIP rewards you're eligible for will look very similar. While it's a good idea to shop around, don't expect too much variation between them. If, however, you're a high roller, online casino VIP programs are one of the most important promotions to consider. Take your time, compare your options, and select the one that offers you the most advantages. If you don't like traveling, don't bother with the real-world rewards. Stick to higher cash conversion rates, larger / more frequent casino bonuses, and/or access to the best tournaments.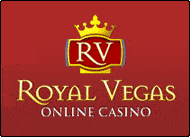 Royal Vegas Canada has been our editor's #1 pick for three consecutive years ! Great compatibility of course (iphones, mobiles and tablets) but also an exciting range of games and promotions. Excellent support teams and quick cashouts… What else to ask for ?
(Remember to gamble responsibly)