11 Dec
Live Casinos Envision the Future of iGaming
Virtual Visionaries: The most unique live to play dealer games at online casinos in 2020.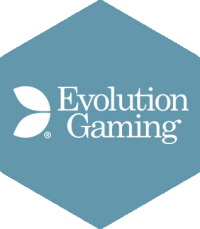 There are only two types of companies producing live dealer casino games today. There are those that are forging the future with imaginative content. Then there are those that struggle to keep up, at best mimicking the success of their rivals.
Anyone who's spent any decent amount of time playing live casino games online knows that there's only one king of the mountain in this business – Evolution Gaming. Every member of the Evolution crew, from the highest level executives to the ground-floor programmers and tech-heads, is a virtual visionary. They possess an innovative mindset that's bringing us so much more than the table games you'd expect to see at a walk-in or online casino.
Evolution's Unique Live to Play Dealer Games
Evolution Gaming's live casino content includes all the usual titles. They offer fantastic live blackjack, roulette and baccarat tables. They've expanded into other classics like 3-Card Poker, Caribbean Stud, and Ultimate Texas Holdem. They even offer Asian favorites like Super Sic Bo and Dragon Tiger. But there's nothing out of the ordinary with these games.
What sets Evolution apart from its competitors – aside from top-of-the-line video and audio equipment – is the more creative titles their team envisions. Like these…
Deal or No Deal Live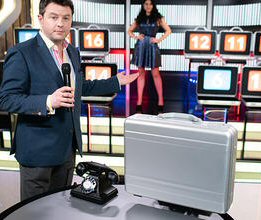 This is my favorite of the Evolution's outside-the-box live casino games. Then again, I was always a big fan of the original television series. That's exactly what Evolution put together in a live, brand-licensed, house-banked edition of the game. If you ever watched the TV show and wanted to play along at home – and actually have a chance to win money – this is the game for you.
Monopoly Live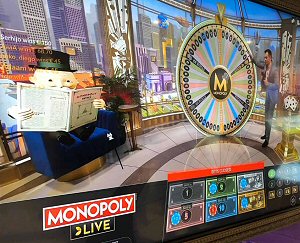 Another brand-licensed title from Evolution, this is a money-wheel game on the surface, with a virtual, 3D edition of Monopoly, hosted by Uncle Millburn Pennybag's himself. Whenever the wheel lands on a 2-Roll or 4-Roll slot, the screen changes to the Monopoly game, where all participants have a chance to circle the board, win prizes, and even collect cash for passing go. With all this action going on, it almost makes Evolution's original industry innovation, Dream Catcher, sounds boring – almost.
Dream Catcher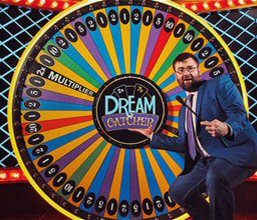 Dream Catcher (a.k.a. Lucky Wheel) was Evolution's first uncommon creation, delivering a game similar to the Big Six money wheel found in many land-based casinos. What made the game such a huge hit upon launch was its game show style hosting. 24 hours a day, 7 days a week, a lively, charismatic host is on hand to spin the wheel and keep the audience both entertained and exhilarated. The biggest draw, however, are the 2x and 7x multiplier slots on the wheel. When these hit, all bets stay in place for a second spin with all prize payouts multiplied accordingly.
Lightning Dice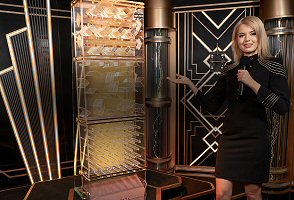 Lighting Dice is Sic Bo amplified x1000! Players bet on the total of all three dice (3-18), placing bets in one or more positions. The host – decked out in a fancy black, gold-lined suit to match the art deco studio – places the three dice atop a special 'Lightning Tower'. Before pulling the lever that releases them to tumble down through the tower's transparent, maze-like passageways, the game may randomly choose several numbers to pay out with a multiplier, scaling as high as 1000x the stake.
Football Studio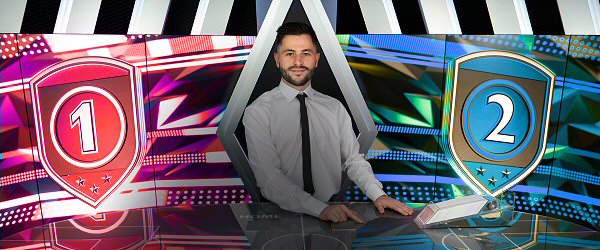 Last but not least is a new and exciting way to play Dragon Tiger (aka High-Low). Most of the time, this simple card game is the primary draw for the live to play dealer game, but when there's a major football match going on, it's the side show at best. Football Studio exchanged traditional table felt for a table-top football pitch, where players bet on the Home or Away team, or a Draw. During big games, the host also plays commentator to the real action on the field. That's where the real excitement is!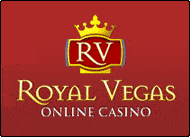 Royal Vegas Canada has been our editor's #1 pick for three consecutive years ! Great compatibility of course (iphones, mobiles and tablets) but also an exciting range of games and promotions. Excellent support teams and quick cashouts… What else to ask for ?
(Remember to gamble responsibly)