2 Jan
The Quick Rise & Demise of Televised Blackjack
Known fraudster sues Canada casino resort for letting him lose.
As an educated gambler, I'm well aware that when I go to the casino, the odds are not in my favor. I know that there's an element of risk with ever wager I make. The larger the wagers I make, the larger the risk involved. I also know that it doesn't take a genius to figure that out.
One Canadian casino goer would certainly seem to be lacking the intelligence gene. Not because he wagered a large amount of money, nor because he lost it all in just two days, but because he seems to think the province of Ontario is going to give it back to him. Let me explain…
Man Sues Canada Casino Resort for Letting him Lose
According to FoxNews, a Canadian man by the name of Tarwinder Shokar is suing Ceasars Windsor for permitting him to gamble away hundreds of thousands of dollars across two visits to the casino. All told, Mr. Shokar lost $260,000; $70,000 on the first trip, and $190,000 a few days later.
When I first read the tag line for this story, I thought the lawsuit might actually have some merit. After all, casinos are required to step in when a patron is showing clear signs of problem gambling. This wouldn't be the first time a gambler has sued a casino for allowing them to gamble away everything, and yes, such cases have been won.
But then I kept reading, and it became clear that this guy has a problem – but maybe not the problem he's projecting to the courts. Let's take a look at the evidence.
#1 Tarwinder Shokar is a known fraudster.
This one got me right away. FoxNews reports that Mr. Shokar apparently knows his way around a court room. He has sustained multiple convictions for criminal fraud in the past. This alone has to make you question whether this is just another attempt at defrauding the innocent for personal gain.
#2 The timeline is sketchy.
According to court documents, Mr. Shokar's extravagant losses occurred more than six years ago. He claims his first visit to Caesars Windsor began on October 17, 2013, and lasted well into the next morning. He says he was comped all sorts of freebies, and even offered a room at the hotel, but that he chose to return home after sinking $70k into the casino. He then returned, via a comped taxi ride, a few days later, losing another $190k.
First of all, why wait more than six years to file the lawsuit? Secondly, how does he expect to prove his claims after so much time has past?
Mr. Shokar's case states that the casino should have been aware of his gambling and alcohol addictions; that prior to October 2013, he had been banned from multiple Ontario casinos due to disruptive behavior. Instead of stopping him, Shokar claims the casino intentionally over-served him alcoholic beverages, and encouraged him to gamble more while grossly intoxicated.
Unless there's video evidence, I don't see that story holding up 6 years down the road. But wait, there's more…
#3 Exploiting the Statue of Limitations.
The statute of limitations to file a lawsuit is in Ontario is just two years. That means that Mr. Shokar would have to have filed his lawsuit against Caesars Windsor no later than October of 2015 in order for the courts to even consider his arguments. So how is it he's getting a moment in the legal spotlight? Because he isn't just suing the casino. He's also suing the Ontario Lottery and Gaming Corp (OLG).
In Ontario, there's a little known clause found deep within the fine print of the Statue of Limitations that applies an exception to any lawsuit filed against a government agency. By tossing the OLG into his lawsuit, he avoids the statute of limitations altogether.
What does he expect to get out of this?
Mr. Shokar is suing the casino, and the OLG, for incompetence. The lawsuit is seeking return of the alleged victim's $260,000, plus an additional $500,000 in damages.
Shokar's attorney, Iain MacKinnon, clarified his client's position:
"Our position is he was a compulsive gambler and the casino and/or the OLG were either well-aware of his past background — or should have been… They did everything they could for him to gamble as much as possible."
The defense team maintains that Mr. Shokar "chose the amount of money he wanted to wager in full knowledge of the risks associated with that wager," each time he placed a bet. Furthermore, the Canada casino claims its staff had no knowledge of Mr. Shokar's alleged problems, or, "per long-standing company policy and practice, we would have taken immediate and effective action to assist him."
MacKinnon is looking forward to the trial, which he anticipates will begin sometime later this year. The majority of educated gamblers and realists are expecting the case to be thrown out long before then.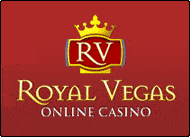 Royal Vegas Canada has been our editor's #1 pick for three consecutive years ! Great compatibility of course (iphones, mobiles and tablets) but also an exciting range of games and promotions. Excellent support teams and quick cashouts… What else to ask for ?
(Remember to gamble responsibly)