8 Jan
Canada Online Casino Banking in 2020
Casino banking options for Canadian iGamers reviewed in 2020.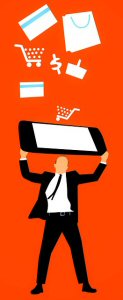 In more than twenty years, the most unpredictable aspect of the online gambling industry has been the ebb and flow of available payment methods. They have come and gone like the undulating tide. Their presence has been afflicted by everything from an overly saturated market, to shifts in the regulatory guidelines of major countries around the world.
Now that we're bringing in a new year – a whole new decade – I feel it's time to revisit Canada's online casino banking situation. Which methods have survived the tide? What new methods have risen from the ashes? How do they rank among Canada's finest?
Casino Banking Options for Canada iGamers
In today's online gambling market, there are many eligible ways to process a deposit and/or request a withdrawal. For your convenience, I've divided them up into categories, with evaluations of various Payment Cards, Web Wallets, and Direct Banking.
Payment Cards for Online Gaming
In this category you'll find credit cards, debit cards, gift cards and prepaid vouchers (virtual cards).
Credit Cards: Most online casinos still advertise the acceptance of Visa and MasterCard credit card payments; sometimes even AmEx and Discover are presented. However, the credit card companies and/or issuing banks may decline to process these payments. Or they might not. It's really a 50/50 chance, depending on your credit card company and issuing bank. The fact that regulators are moving more and more towards a 'no gambling on credit' legal stance isn't helping matters.
Debit Cards: These are, and have always been, the most commonly adapted of all payment methods. Debit card payments are quick, easy, and move the funds direct to/from your bank. However, if the debit card's issuing bank is headquartered in the United States, you may face declination due to legal restrictions south of the 49th parallel.
Gift Cards: Many online casinos will accept prepaid gift cards in lieu of a credit/debit card. You can purchase a prepaid Visa or MasterCard at most retail outlets, then use it to deposit the same way you would a debit card.
Prepaid Virtual Voucher: A virtual voucher is basically a gift card that you purchase online. Instead of receiving a plastic card, you get a set of numbers to input. These can be used just like gift cards at online casinos that accept them.
Web Wallets for Canadian iGamers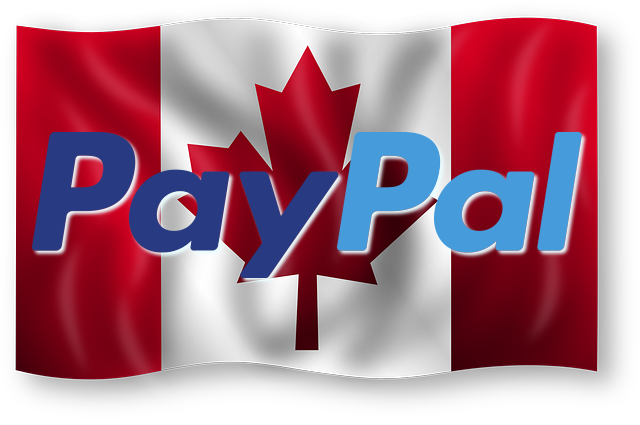 This category has shrunk immensely in the last few years. You will no longer find major eWallets like Neteller or Skrill on this list, as both fled the Canadian market to focus more on US customer relations. Bah – who needs them when we have…
PayPal: PayPal is the number one name in trusted online payment processors. For a long time, PayPal was not available to Canadian iGamers – again, thanks to the legal restraints in the US. However, PayPal picked over Canada's legal terms with a fine tooth comb and decided that online gambling is perfectly legal here. In 2020, you'll find a growing list of trusted PayPal casinos for Canadians.
EcoPayz: Formerly EcoCard, this web wallet has been around for many, many years, serving the Canadian iGaming market and beyond.
Direct Banking Methods

Direct banking refers to any method in which the user's deposits and withdrawals are moved directly between their bank account and casino account. These include Instant EFTs, eCheques, and Interac eTransfers.
Instant EFT: Short for "electric fund transfer", all direct banking options in Canada take place via EFT. It is a simple and secure method in which the sending and receiving banks communicate to tell one another how much the transfer is for, and whether the funds are available to execute it. If all comes back good, the transaction is approved and the money begins to move.
An Instant EFT is one that gives the player instant access to their deposited funds, even though the receiving bank won't actually get them for up to 3 days. The user's online casino account is instantly credited with the deposit, simply because the casino knows delivery of the money is guaranteed.
eCheck: An eCheck is essentially the exact same thing as an EFT, except that you will fill out the information on an electronic cheque the same as you would on a paper cheque. The required information will include the bank's 8-digit routing number and the user's bank account number.
Interac eTransfer: Interac is Canada's universal online banking facilitator. Developed by the nation's largest bank's, Interac used to work in the background, unbeknownst to debitors. When internet merchandising became so undeniably popular in the early- to mid-2010s, Interac emerged from the shadows as a namesake payment facilitation service.
Interac is absolutely free, and everyone with an online banking account in Canada already has access to it – no registration required. Simply choose Interac from the online casino's payment menu, enter your bank's name, and you'll be redirected to log into your online banking service to complete the transaction.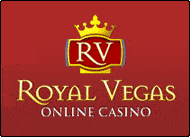 Royal Vegas Canada has been our editor's #1 pick for three consecutive years ! Great compatibility of course (iphones, mobiles and tablets) but also an exciting range of games and promotions. Excellent support teams and quick cashouts… What else to ask for ?
(Remember to gamble responsibly)