13 Jan
Easiest Casino Games to Beat Without Really Trying
No strategy casino games with lowest house edge.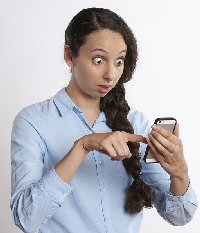 Walk into any decent size casino and you'll find more games than you can probably name. Hundreds, if not thousands of slot machines will line the walls, along with video poker machines and other single-player betting terminals, like keno and virtual sports. Table games include everything from blackjack and roulette, to craps and baccarat, to a dozen or more niche market card games.
Picking a game isn't always the easiest task, because for every type of game, there are as many different types of players who come along to enjoy them. Some play for sheer entertainment. Others are only in it to win it, invoking every possible strategy to grind away as much of the house edge as possible.
That first group tends to lose the most money in the fastest amount of time, because they honestly aren't concerned about it. There's nothing wrong with that, so long as you're budgeting well and having a good time. The second group may not lose much – might even end with a profit now and again – but they are working hard for it. The mental strain required to pull off some of those strategies can take a toll on the mental and physical form; especially if you're not great with math or memorization.
It is for the people who fall into the middle of these two categories that I'm writing this today. People who want to enjoy the experience, without losing their shirt or breaking their brain to do it. For you, I offer the following list, and all the luck in the world.
No Strategy Casino Games with Lowest House Edge
The lower the edge, the more often you can expect to win. The easier the game, the more fun you'll probably have playing it. Put them together and you get an entertaining experience that doesn't cost an arm and a leg. With that goal in mind, the following are the top five easiest casino games to beat without really trying.
Please remember, that doesn't mean you're more likely to win. No casino game comes with a player's edge. It just means you're likely to lose less in the same period of time as you would playing higher-edge games.
#1 Baccarat – Bet on Banker – Edge 1.06%
The best bet you can make without putting any mental effort into the deal is on the baccarat table. You don't even need to know the rules. Simply place a bet on the Banker and wait for the result. This bet comes with 1.06% edge. That includes the 5% commission you'll pay on winning bets, because the house rules favor the Banker.
#2 Baccarat – Bet on Player – Edge 1.24%
Oddly enough, the second best no-brainer bet is also found at the baccarat tables. Betting on the Player will net you a house edge of 1.24%.
#3 French Roulette w/ La Partage – Edge 1.35%
American and European roulette are the most common varieties, but if you come across a French Roulette table that offers the La Partage (a.k.a. En Prison) rule, all even-money bets come with a low house edge of 1.35%. That's half the rate of even-money wagers in European roulette (2.7%), and about one-fourth of those in American roulette (5.26%). French Roulette achieves the lower edge by returning 50% of all even-money wagers (Odd, Even, High, Low, Red, or Black) when the 0 wins.
#4 Craps – Bet on Don't Pass / Don't Come – Edge 1.36%
Not all craps wagers have "crappy" odds. Everyone says betting with the shooter (Pass / Come bets) is the way to go, for camaraderie if not returns. But mathematically, it's better to wager against the shooter with Don't Pass / Don't Come bets. This earns you a lower edge of 1.36%, compared to 1.40% on the Pass / Come bets. In a land-based casinos, that mere 0.4% edge might be worth dropping to gain the support of your fellow players, but in an online game, camaraderie is futile!
#5 Craps – Bet on Place 6 or 8 – Edge 1.52%
Once again, craps makes the list as one of the easiest no strategy casino games with lowest house edge bets. Coming in at number five is the Place Bet on 6 or 8, where a 1.52% edge awaits.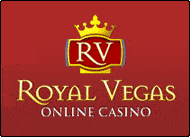 Royal Vegas Canada has been our editor's #1 pick for three consecutive years ! Great compatibility of course (iphones, mobiles and tablets) but also an exciting range of games and promotions. Excellent support teams and quick cashouts… What else to ask for ?
(Remember to gamble responsibly)