15 Jan
Casino Comparison: PlayOLG vs. Offshore Rivals
Is PlayOLg the only online casino Toronto players need?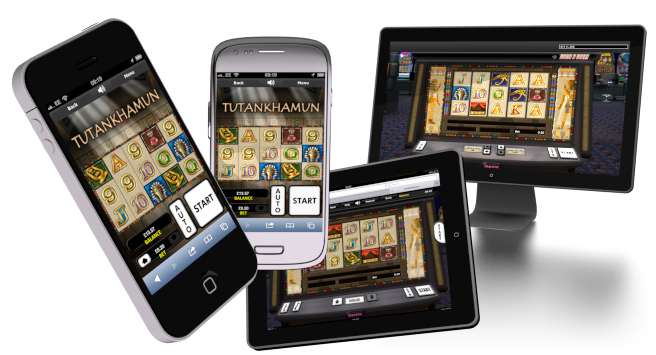 The Ontario Lottery and Gaming Corp (OLG) would like the vast population of the Greater Toronto Area to believe that its home-grown online gambling website, PlayOLG, is the only one they'll ever need. While that may be true for some, others might prefer to expand their iGaming horizons.
In the following text, we'll discuss what PlayOLG has to offer adult residents of the province, as well as their short-comings in comparison to internationally regulated brands. As for whether the OLG's provincially run gambling website is enough – that's something only you can decide.
Is PlayOLG the Only Online Casino Toronto Needs?
Let's start by taking a closer look at what makes PlayOLG such a respectable gambling site. When it first launched in 2015, regulators promoted it as "a safe and regulated alternative to grey market websites." this is entirely true. PlayOLG is safe. It is regulated in Ontario, by our own government. And the fact that they label their offshore rivals as "grey market websites" shows the OLG is not trying to deceive anyone into thinking international operators are illegal.
If overseas operators were illegally accepting Canadians, they would be considered "black market" websites. Being run and operated by our own government puts PlayOLG in the "white market" category. The term "grey market" refers to something that is not clearly defined by the law. It's not expressly legal, but is not illegal. Personally, I respect the fact that Ontario admits the grey market value of overseas iGaming (as opposed to other provincial governments that have wrongly accused them of being illegal).
So, aside from local regulation, what else does PlayOLG have that other online casinos do not?
Exclusive Perks of PlayOLG
Ontario's home-grown iGaming destination does have its advantages. First and foremost, you can do more than play casino games. PlayOLG offers the same range of lottery ticket sales found at most retailers. You can get your Lotto Max and 6/49 tickets, and play a variety of virtual scratchies, all available on desktop or mobile. However, these are the only additional games on the menu. There is no poker room, no bingo games, and no sports betting (more on that below).
The casino is the biggest draw for Ontarians, wherein a wide variety of more than 100 games are available. These include more slot machines than anything, including a few PowerBucks and MegaJackpots progressives. You'll also find the usual table games, a couple of video poker variants, and virtual horse racing.
Last but not least, PlayOLG presents players with its trademark Play Smart responsible gambling services. Play Smart is lauded as, "your gambling encyclopedia, with information you need to make smart choices and keep the fun in the game." Members can use the service in a multitude of ways to ensure they avoid at-risk behavior, setting everything from play time deposit limits, to voluntary self-exclusion periods.
Where International Online Casinos Prevail
Just as PlayOLG has its exclusive perks for players in Ontario, there are some things internationally regulated online casinos offer that this local operation does not, or cannot. Most notable is the game variety. Where PlayOLG offers lottery tickets and just over 100 casino games, most offshore operators supply hundreds, if not thousands of titles.
International sites also deliver better returns on their slot machines. The highest RTP on a PlayOLG slot is available on a game called Giant's Gold, paying a theoretical return of 96.20%. That's on par with the industry average, but it is one of just 11 games with a static RTP at or above 96%. Most of their slots pay in the 90-95% range. It is possible to get up to 98% payouts, but only on a few games that feature "fluctuating RTPs", meaning you have to bet more for a chance to win more.
Other online casinos have piles of games with 96-97% RTPs, plus a few that run in the 98% and even 99% range. They are able to provide these games with higher returns because they do not answer to the same government bodies, which require games to meet a certain profit margin for the provincial coffers.
Getting back to the topic of game variety, there's one last feature that needs to be factored in. If you're only looking for an online casino Toronto players can trust, PlayOLG has that covered. But if you're looking for other types of online gambling – poker, bingo, and especially sports betting – you must go outside Ontario to find it. PlayOLG does not offer poker or bingo, and most forms of sports gambling are illegal in Canada. It is only legal to place those bets with offshore websites.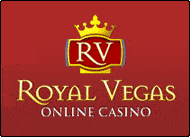 Royal Vegas Canada has been our editor's #1 pick for three consecutive years ! Great compatibility of course (iphones, mobiles and tablets) but also an exciting range of games and promotions. Excellent support teams and quick cashouts… What else to ask for ?