25 Jan
Canadian Guide to Instadebit Mobile Casinos
Mobile casino banking with Instadebit Canada on Android and iOS.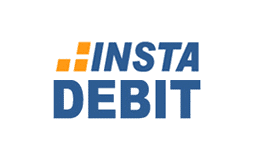 It's amazing how online payment preferences have evolved in the last twenty years or so for iGamers. In the early days, cards were the number one way to pay. Credit cards were the top choice for high rollers; debit cards for casual gamblers; prepaid gift cards for those who demanded more security. If you weren't paying by card, you opened an eWallet account – a virtual online bank account – to avoid handing out your direct payment details to every online merchant and casino you did business with.
Today, the digital payment world is similar, but it's not cards and eWallets everyone is drawn to. Now, it's faster, easier, and often times cheaper to move money directly from your bank to an iGaming account. All it takes is an instant transaction known as an EFT (see EFT and eChecks).
Still, for some, there is a sense of trepidation when it comes to sharing direct banking info with multiple online merchants. It is for today's high demand in self-protective measures that I bring you this complete guide to…
Mobile Casino Banking with Instadebit Canada
Instadebit isn't your typical online payment method. It's not an eWallet. You cannot move funds in or out of an Instadebit account. It is instead a catalyst for writing electronic cheques, or eChecks; a popular internet banking method that utilizes the EFT protocol, while mimicking the writing of a paper checque.
Most Canadian-facing online casinos do accept eChecks directly, but as I said, to use one, you must provide your banking details to the casino. Those details include your bank name, bank account number, and the bank's routing number – all very sensitive information when combined with your own personal details.
Assuming the online casino is reputable, its data encryption and security measures should be more than enough to protect your information. But every time you enter the info at a different website, you could be taking the chance that the operator is not reputable – that the information is not secure – that prying eyes may intercept your financial accounts.
Instadebit is what you might call a one-and-done middle man. When you sign up an account, you will give Instadebit the same information required to initiate an eCheck deposit. You will provide Instadebit with your name, address, complete bank account info.
From there, any time you want to make a deposit, you will look for the Instadebit option and select it as your preferred method. Next, enter the amount to be transferred and press submit. You will then visit the Instadebit website, log into your account, and either confirm or deny the deposit. Once verified, the transfer is made.
EFTs & eChecks – How the Money is Moved
An EFT is an electronic fund transfer. It is the same protocol Canadians use every day to send money and/or make most non-cash EFT powers everything from direct deposit payrolls, to online bill payments, to swiping a debit card at the local grocery store.
The moment a purchase is made, a digital message is sent to the corresponding financial institution asking, "Is X amount of money available?" The financial institutions replies with another digital message stating "Yes" or "No". If the response is Yes, the purchase is approved. The transfer process begins, which can take anywhere from 3-5 days, but the customer is granted their purchase and goes on their merry way.
This all happens within a matter of seconds. It's the same procedure that occurs whenever an eCheck is called upon by Instadebit. Canada's iGamers choose this method, enter an amount, then verify its approval through the Instadebit website.
Within moments, the user is blissfully spinning slots reels, hitting a blackjack hand, or buying into a poker game. There's no second thought to the process that went on behind the scenes, and there shouldn't be. It is how Instadebit gives us peace of mind.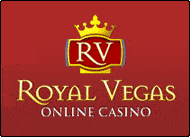 Royal Vegas Canada has been our editor's #1 pick for three consecutive years ! Great compatibility of course (iphones, mobiles and tablets) but also an exciting range of games and promotions. Excellent support teams and quick cashouts… What else to ask for ?
(Remember to gamble responsibly)