17 Feb
Hacksaw to Launch €25M and €50M Jackpot Slots
Move over Mega Moolah, Hacksaw Gaming is about to launch the 'World's Biggest Jackpot Slot'.

I like to think that there are essentially two types of slot machine players in the world. The first are the recreational gamblers; the ones who play for sheer entertainment, betting small amounts on low volatility games to make the experience last as long as possible. Then there are jackpot seekers; the ones who only play games with the largest jackpots. They know the odds are long and the variance is high, but their adrenaline-fueled experience is made all the more entertaining by simply having the chance to win an enormous, life-altering amount of money.
If the first type describes you, today's report might not be of much interest. But if you fall into that second category of dreamers, listen up. Hacksaw Gaming is about to launch the highest paying jackpot slot machines the world has ever known. They're not the usual progressives, but 'insured jackpots', meaning their colossal payout potential remains constant.
Hacksaw to Launch World's Biggest Jackpot Slot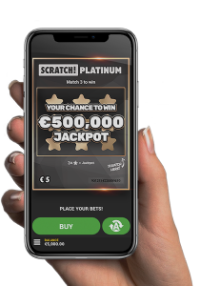 Your first question might be the same as mine – who is Hacksaw Gaming? Until the company issued a press release announcing their plans late last month, I had never heard of them either. So, while everyone else was regurgitating the same old 'big money slot' story, I started doing some digging.
Hacksaw is practically brand new to the business. The company was founded in September of 2018, launching its first games – a small series of digital scratch cards – in July of 2019. Their mobile-first approach caught some notice, and in August, their games were picked up by Multilotto and Interwetten. The following month, LeoVegas, Boss Gaming and a few others installed their games. Not a bad start for an online scratchie maker.
Hacksaw Gaming was clearly doing something right. And whatever it was, they kept on doing it. In September 2019, just one year after the company's birth, they released their first slot machine,\ called Stick 'Em, and acquired a UKGC license – the most respectable license you can get in this industry. It's been smooth sailing for Hacksaw ever since. Now, they're on the verge of upgrading their sailboat to a luxury yacht.
New €25M and €50M Jackpot Slots Coming in 2020
According to Hacksaw Gaming, their first insured jackpot slot machine will feature a jackpot of25,000,000 Euro (or currency equivalent). They call it My Lucky Number. No exact date for the release has been set. The company only said it will launch "in the coming months" with select operators.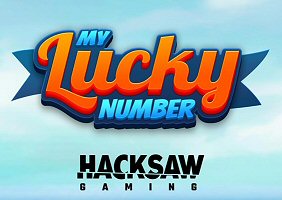 Before 2020 is out, Hacksaw is promising to launch another massive jackpot slot with twice the payout power. It will come with a €50 million jackpot. No name has been given to that one yet, but one thing we know for sure… the first time either of these two games strikes its jackpot, the immensely fortunate winner will go down in the record books for winning the world's biggest jackpot slot prize.
At present, Microgaming's famous Mega Moolah – first introduced in 2006 – holds that record. The highest online jackpot payout sits at €18,915,872.81, awarded in September 2018. Ironically enough, that record broke the previous one, also set by Mega Moolah, in 2015. All I can say is, move over Mega Moolah, there's a new sheriff coming to town!
Hacksaw Gaming COO Marcus Cordes comments:
"We are about to bring real competition in the market when it comes to the jackpots which are available today. With our new concept, operators can rely on having huge, exciting jackpots on offer without having to wait for the progressive jackpot to build up. It also enables smaller operators to offer the same huge prizes as the Tier 1s, leveling the playing field."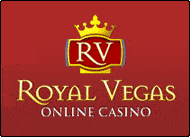 Royal Vegas Canada has been our editor's #1 pick for three consecutive years ! Great compatibility of course (iphones, mobiles and tablets) but also an exciting range of games and promotions. Excellent support teams and quick cashouts… What else to ask for ?
(Remember to gamble responsibly)