21 Feb
False Claims of Online Gambling Licenses in Malta
Maltese Gaming Authority exposes online casino providers falsely claiming to hold MGA license.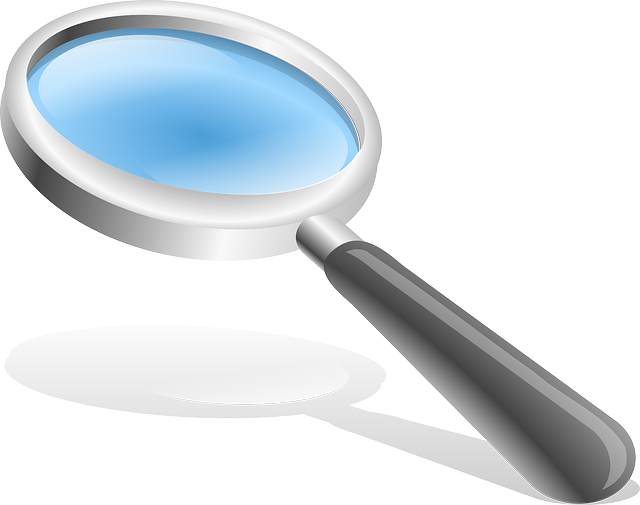 Throughout the world, there are many online gambling licensing jurisdictions. The majority of them are located in Europe or South America. The rest are mostly regulators that only work with locally run operations (a.k.a. ring-fenced markets). Among the industry's international licensing authorities, European iGaming regulators in Malta and The UK are undeniably the most respected.
When visiting a new online gambling site for the first time, educated players will scroll straight to the bottom of the main page just to see where it's licensed. When a website boasts the certified seal of the Maltese Gaming Authority (MGA), it reflects an air of responsibility upon the operator. But what happens when that certification is a lie?
False License Claims of Online Casino Providers
In recent years, false license claims have become more and more common, especially where the MGA is concerned. The situation has gotten so bad that the Authority has been forced to publish one notice of denial after another, all stating the exact same fact – that "the MGA has no connection with" whichever operator they've caught most recently trying to pass off a false logo as a genuine license.
The most recent investigation revealed false claims of licensure by vulcan-pllatinum.com. The MGA published its findings in mid January with this swift and unassuming statement:
"The Malta Gaming Authority (MGA) is hereby declaring that it has no connection with vulcan-pllatinum.com. Any reference to the MGA and/or gaming licence/s said to be issued by the Maltese Authority, as stated by vulcan-pllatinum.com, are false and misleading."
A quick investigation into the matter reveals that the domain's ownership is protected, in accordance with internet privacy laws. However, it can be traced back to Panama – surprise, surprise!
Panama is one of several South American jurisdictions where, as far as iGaming regulation is concerned, anything goes. So long as operators pay all the local government fees in a timely manner, and do not accept players from within Panama, they can pretty much do whatever they want. Apparently that includes falsely claiming to be licensed in a much more reputable jurisdiction.
Other False Claims of Online Gambling Licenses in Malta
Who else is boasting an erroneous seal of the MGA? The list is quite extensive, but no doubt, incomplete. I can only imagine how many websites have yet to be identified. Scroll down to the next section to learn how you can verify an MGA license on your own.
First, here is the list of operators Malta's regulators have already caught boasting a fake license. this list is current as of February 21, 2020. This link contains the MGA's Updated List.
vulcan-pllatinum.com
maltakasino.com
azino-777.live
bc.game
royale-casino.net
vegas-casino.online
1x-bet.co
betplace-casino.com
vulcan-bet.net
bet365virtual.com
casino-1xbet.com
replay-casino.net
casino-azino777.com
spiffx.com
cosmiccasino.org
365-bets.com
sunny-casino.net
lucky-casino.co
white-casino.net
malta-casino.com
1club1way.com
plusbet21.com
casino-super.net
joker777.net
24grandcasino.com
jcasino.club
gameart.net
hunterbetting5.com
djarumsoccer.com/
betxbahis.com
eurobahis.net
eurobahis.com
bahistream.org
slotlar777.com
option888.com
netplaypoker.com
sbsnetplay.com
fortunepub.com
greatway-casino.net
explosionbet.com
casino-royal.net
wpcasino.net
caesarcrown.com
lucky-play.net
winner-bet.com
diamond-777.com
play-azart.com
birinicibet2.com
black-white-casino.com
rekabet.eu
betscore24.com
ibet1x2.com

betowen.com
bixbet.com
diamond-777.com
sportotobet.com
betmod90.com
betalltimes.com
betvenedik.com
zolotojarbuz.com
12wincasino.net
betwien.com
casino-ra.com
enetpoker.com
betstars888.com
golden.nebula-ent.com
indigotechnologies.co
billbetplus.eu
betexper.com
black-red-casino.net
hg68.com
plexodds.com
support.tipobet365.com
netstronger.com
roadbet.com
pokerzade.com

How to Identify and Avoid False Casino Licensees
That's a relly long list – 76 (to date) online gambling sites caught falsely claiming to hold a legal MGA license. The obvious question is – how do you know if a license is legitimate?
First of all, look at the domain name and see if it appears suspicious. 365-bets.com? That's clearly an attempt at stealing the famous Bet365 name, as is Bet365virtual.com. How about 1xbet.co and casino-1xbet? So close to the real 1xbet.com, but nope – not the same place. If something seems off, go with your instainct.
Second, scroll down and look at the liceinsing info provided. Anyone can steal an image and post it on their website, but listing the actual license number – that's tracable. Take Royal Vegas Casino for example. It's been licensed by the MGA for over a decade. It boasts the MGA logo, as well as the license number, MGA/B2C/167/2008, of its parent company, Digimeda Ltd., in the copyright info below.
You can confirm the validity of this license by visiting the website of the Malta Gaming Authority. The first link provided is a Search of the MGA Licensing Registry. You can search by parent company name, URL, and more. If that sounds too complicated, try this…
Copy the license number provided by the website, then go to Google, paste it into the search window, and follow it with the text site:mga.org.mt
In the case of Royal Vegas Casino's license, it would lok like this:
MGA/B2C/167/2008 site:mga.org.mt
Press enter, and you should get a search result linking to the MGA's page for that license. It takes less than a minute to run this search, thereby verifying the legitimacy, or illegitimacy, of an online casino provider's license.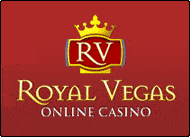 Royal Vegas Canada has been our editor's #1 pick for three consecutive years ! Great compatibility of course (iphones, mobiles and tablets) but also an exciting range of games and promotions. Excellent support teams and quick cashouts… What else to ask for ?
(Remember to gamble responsibly)