4 Mar
Top Live Dealer Blackjack Channel on Twitch 2020
Who is running the most interesting live blackjack Twitch channel that's currently active in spring 2020?
Do you remember when the Twitch phenomenon first began? It birthed a whole new genre of entertainment. Those who watched knew how enthralling a good live Twitch feed could be. Those who didn't watch were unable to understand the thrill. They all said the same thing…
"Why are you watching other people play games? Just play the games yourself!"
Yes, playing the games yourself is fun, too, but when you find the right channel, hosted by the right person, streaming a game you can relate to, watching it play out really can be just as fun – if not more so. Every Twitch viewer knows what I'm talking about, and if your game happens to be blackjack, this page is for you.
Most Interesting Live Blackjack Twitch Channel 2020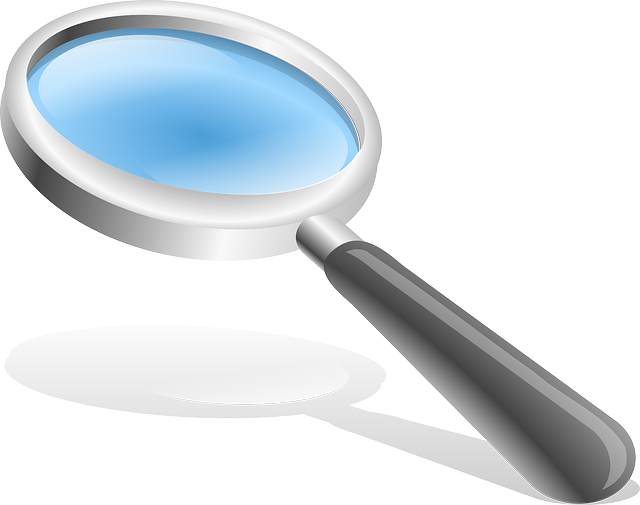 The biggest problem you'll come across finding a good live blackjack streamer is finding an active one. You can search for videos, and you'll find plenty of them, but live dealer table games aren't a big attraction; not the way casino slot machines are, and nowhere near the popularity of PC and console video games. But they do exist, and you can find them.
Just finding an active channel is half the job – and by active I mean one that posts videos at least three times a week, if not daily. It has to be an interesting channel. The host has to have some alluring qualities – some special magnetism that makes people want to watch them. They must be humorous, or charismatic, have a fascinating vocabulary or educational qualities. If they don't possess sort of captivating personality trait, no one will enjoy watching them.
The worst is when you come across that salesman type. You know the ones – fake charm and a smile so broad you can almost see the shiny sparkle twinkling between their teeth. It's painfully obvious that these streamers are just trying to sell something, like 99% of the world's other online gambling affiliates. It's all about the money for them.
The right person won't constantly plug a live casino operator, or fill half their window with gambling site adds and promo codes. As hard as these types are to find, I do believe I've identified the best among them – or at least, the current best as of 2020. His name is…
Spitgotgame10 Live Dealer Blackjack Streams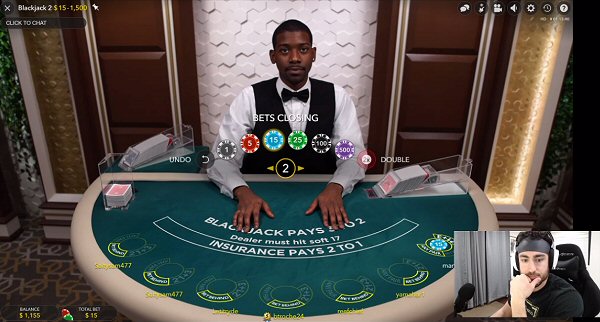 Spitgotgame10 streams most of his live blackjack tables with the same concept. He begins with a respectable starting bankroll, ranging anywhere from $500 to $1,500, then plays with a goal to win a 40-50% profit. He applies basic strategy, but is known to 'hit the wrong button' from time to time, which definitely adds to the coincidental humor of his streams. While playing the games, he likes to share advice with his fellow gambling enthusiasts across a variety of topics, from the blackjack game at hand, to sports betting, to his favorite first-person RPG video games.
So who is this Spitgotgame10 guy? Well, his real name is Eddie and he lives in New Jersey – or at least, that's what his profile says. He's probably around 25-30 years of age, a handsome guy, but not an ego-freak. Here's the thing. He only started streaming in January of this year. I know – I know – he's a newbie! But hear me out. He's not a salesman, and he's not boring or overly dramatic. He's a real person with a genuine, down to earth personality that's harvested over 2,600 followers and almost 5,000 views in under two months. That has to count for something!
He's not overly ambitious, either. His goal, as written on his About statement, is to get to 25 subscribers. At time of writing, he has just 15. I'm confident that this guy has what it takes to grow his streams into one of the most popular live blackjack Twitch channels on the net. Partly because there's nothing fake about him, and partly because there's really no other channel that qualifies; not by my standards, anyway.
For the record, I am not affiliated with this person in any way. I do not know him. I will receive absolutely nothing if you decide to watch his live streams or videos. I came across him during a personal search for an active, genuinely interesting streamer of live dealer blackjack games.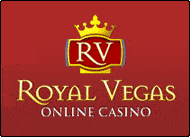 Royal Vegas Canada has been our editor's #1 pick for three consecutive years ! Great compatibility of course (iphones, mobiles and tablets) but also an exciting range of games and promotions. Excellent support teams and quick cashouts… What else to ask for ?
(Remember to gamble responsibly)