6 Mar
The "Video Gamification" of Slot Machines
Will video game slot machines catch on the second time around?
For more than a century, slot machines underwent all sorts of evolutionary upgrades. What began as mechanical drums transformed into electronic and computerized gaming systems. They turned from generic bell and bar symbols to hosting every theme you can possibly imagine, and them some. The range of in-game bonuses and features continues to get more and more creative. But on the whole, the games themselves are the same. A series of reels spin, and if enough matching symbols fall in the right spaces, the player wins.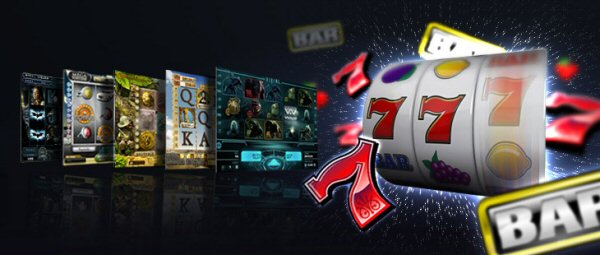 Now, we're looking at a whole new genre of slot machines. They don't have symbols. They don't have reels. These new games look nothing at all like traditional slot machines. They look like a video game – the same games enjoyed by millions of people on PC, Playstation, Xbox, Nintendo, etc. The similarities are so blatant, in fact, that it's being labeled the "video gamification" of slot machines.
The Future of Video Game Slot Machines
Video game slots are a whole new breed of gaming that melds the mechanics of a slot machine, with the visual effects of a typical video game. It's not a new concept, but it is one that failed miserably when operators first introduced these video game machines (VGMs) a few years back. This time, developers are taking a slightly different approach.
In 2016, GameCo debuted a trial run of Danger Arena at Caesars-owned casinos in Atlantic City. This game mimicked a first-person shooter, where the player would shoot enemies. The more enemies they defeated, the more they would win. Some enemies were higher level and more difficult to kill, therefore worth more than basic enemies. The idea was to give players the sense that skill would impact the probability and size of a win.
In reality, there was little to no skill involved. The game decided whether you could win or not by sending out a certain amount of enemies, and deciding how many of them would be basic or higher level. If there weren't enough enemies to kill, or if there wasn't enough time to kill bigger enemies before time ran out, the player could not possibly win. Skill could play a role when a winnable situation was presented, but more often than not, a loss was imminent. This may sound like trickery, but let's remember every spin of a slot machine decides whether the player will win or lose on the same principle. No skill, just chance.
In the end, these games were not a success. Players ultimately felt cheated when too few enemies appeared. GameCo's conceptual designs were scrapped, and the slot machine industry went back to status quo. Until this year's ICE 2020 exhibition in London…
Taking Another Crack at Video Gamification
A few of the iGaming industry's digital slot creators decided to take another crack at video gamifying their slot machines. This time, they changed it up a bit. In one sense, it feels more like a slot machine, because the player is not actually playing the game (the old ones used Xbox controllers). They merely press a button and wait for the outcome, like a classic slot. But the visual game play is far different.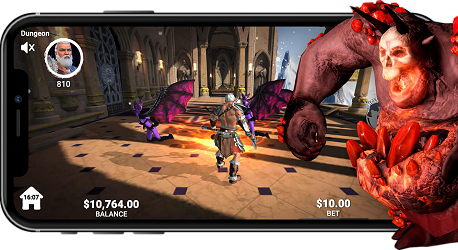 Dungeon: Immortal Evil, by Evoplay, is a perfect example. It features a hero character – a grey-haired barbarian – making his way through a dungeon to eliminate a series of enemies, followed by a boss fight with a demonic creature from the depths of Hell. The graphics are fantastic, truly emulating a first-person RPG video game. However, the player's contribution is limited.
The player chooses a coin size, then presses a button (or taps the screen on mobile) to send the hero into battle. He runs forward on his own and swings his mighty battle axe, demolishing the creatures who appear. He has a health meter that drains when he's hit, and will find treasure cheats along his quest, receiving potions to heal and armor to increase his total health. But again, he does all of this on his own. Each press of the button is another bet to enter the next stage. And like those games of a few years ago, the number and type of enemies faced is random to ensure the casino always gets its edge.
Takeaways from New Age Video Gaming Slots
Are these new games any better than the failed attempts of the mid-2010s? In a way, yes. The player is not being duped into thinking that their skill will impact the results, so they're not walking away feeling cheated. That's a huge plus in my book.
I know my odds of winning a slot machine are less than 50%, so I'm not surprised when I don't win. These games offer the same chance to win, but provide a more interesting experience than staring at a series of spinning reels. This would suggest some hope for the new video game slot machines.
On the other hand, millennials need a greater degree of interaction and engagement to be entertained. Call of Duty, League of Legends, Mario Kart, Minecraft, Fortnite – the games they grew up on are famous for immersion. How is pressing a button and hoping for a positive outcome going to keep their attention? This is exactly why slot machines don't appeal to today's younger gamblers to begin with.
In the end, I do believe some gambling enthusiasts will be attracted to these types of games; not because they are so engaging, but because they are a nice alternative to the last century-worth of reel-spinning, mind-numbing slot machines. Will enough players enjoy them to create a worthwhile market? Only time can answer that question. Until then, play the demo of Evoplay's new Dungeon: Immortal Evil and see what you think.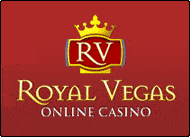 Royal Vegas Canada has been our editor's #1 pick for three consecutive years ! Great compatibility of course (iphones, mobiles and tablets) but also an exciting range of games and promotions. Excellent support teams and quick cashouts… What else to ask for ?
(Remember to gamble responsibly)