23 Mar
Loto-Quebec Ceases Sales at Lottery Kiosks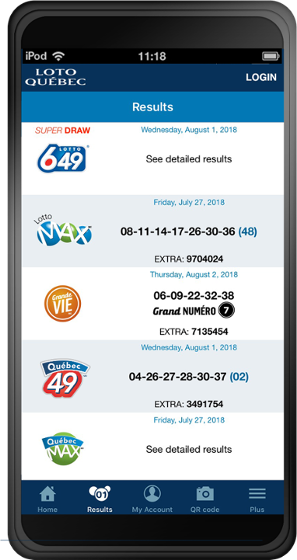 Quebec retail lottery closed, buy lottery tickets online via Loto-Quebec & Espacejeux.
Attempts to staunch the outbreak of COVID-19 continue this week as officials in Quebec are making daily decisions to that end. Everything from schools to shopping malls have closed. Yesterday, even the government's bread and butter – lottery sales – were effected by mandatory cessation.
On March 22, 2020, Loto-Quebec made the logical decision to cease all in-person sales of lottery tickets. Retailers have been instructed not to sell lottery tickets over the counter, and lottery kiosks at every location across the province have been disabled. Fortunately, those who wish to experience the thrill of the lottery do still have options – good news for players, and the provincial government's coffers, alike.
Buy Lottery Tickets Online via Espacejeux
With every lottery retailer and kiosk from Montreal to the Hudson Straight, Pointe Louis-XIV to Kegashka, closed to public use, Loto-Quebec hopes to thwart unnecessary spread of the Coronavirus. The decision comes on the heels of the 219th confirmed case of infection within the province.
Those who wish to continue playing the lottery aren't out of options, though. Quebec joined the global online gambling market a decade ago. Its iGaming destination, Espacejeux.com, wasn't much to brag about back in 2010, but now it's grown into an all-inclusive internet gambling portal where adult citizens of Quebec can enjoy many different forms of gambling amusement, including the purchase of Loto-Quebec lottery tickets.
Members of Espacejeux can purchase their usual Lotto Max and Lotto 6/49 drawing tickets online via the website. A number of useful features include customized packages, such as the ability to set up auto-purchasing of the same numbers or quick-picks for many drawings to come. The online Jeu de Mots section of the website offers virtual scratch ticket sales, as well.
Argent Web purchases have also been suspended. Espacejeux members who previously used this convenient method to inject payments into their iGaming accounts will no longer be able to purchase Argent Web vouchers. However, if you already have an Argent Web voucher, it is still valid and can be used.
Message from Loto-Quebec
This message now appears on the Loto-Quebec website, detailing the issue and explaining the circumstances to visitors.
In following with our commitment to abide by the measures issued by the government, Loto-Québec has suspended the sale of lottery products at retailers and in kiosks, and has deactivated its network of sales terminals. Only online purchases are maintained.

Please note that all past purchases remain valid and ticket holders will take part in those draws.


-Loto-Quebec
The website goes on to explain that players will still have the same chance of winning the lottery as they did before. All drawings will continue to take place as regularly scheduled. The provincial games regulator assures that these measures are necessary to safeguard the health and well-being of customers and retail employees alike.
What If I Win the Lottery?
Here's the tricky part. If you win a lottery prize of more than $25,000, you will not be able to claim the winnings – at least, not yet. Whether you buy your tickets online or not, all prize claim centres are closed until further notice. Loto-Quebec assuages the concerns of current and future ticket holders by stating that "tickets are now valid for 18 months due to the exceptional circumstances", and that prizes can be claimed "when the situation returns to normal".
Any prize worth less than $25,000 can be claimed by mail. Follow the instructions on the back of the ticket to do so. Loto-Quebec notes that processing of mailed tickets could take longer than normal to process. Furthermore, if you have in your possession a scratch off ticket that has won a "free play", you are advised to hold onto it until normal operation commences once more, regardless of its expiration date.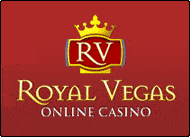 Royal Vegas Canada has been our editor's #1 pick for three consecutive years ! Great compatibility of course (iphones, mobiles and tablets) but also an exciting range of games and promotions. Excellent support teams and quick cashouts… What else to ask for ?
(Remember to gamble responsibly)