25 Mar
Covid-19 Blues: eSports Gambling to the Rescue
iGaming industry shifts focus to eSports betting platforms amid COVID-19 crisis.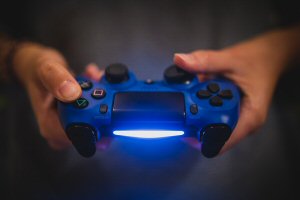 All around the world, the Covid-19 crisis has people staying indoors and looking for ways to pass the time. Sports fans shifted from live events to watching historical moments on ESPN, but after a few weeks, that's getting a bit old. Those who enjoy taking action on sports have been left with even fewer options, until now.
For the last two decades, online sportsbooks have provided all the wagering action any sports fan could possibly desire, and then some. Now, without any live sporting events to bet on, some iGaming companies are shifting their focus to a different type of sport – electronic sports, or eSports, for short.
What are eSports?
eSports are competitive video game contests that take place on a PC or gaming console. If you own a Playstation or Xbox, you should already know what I'm talking about. Mass multiplayer online (MMO) games like League of Legends, Call of Duty, DOTA2, CS:GO; these are some of the most common titles that are played competitively by hard-core video gamers all over the world.
Global eSports events have spread like wildfire in recent years. There's a League of Legends World Championship, HALO World Championship, The Overwatch League, IEM Katowice. Last year's 2019 Fortnite World Cup paid US $100,000,000 in prize money. Suffice it to say, eSports are immensely popular, and are a form of competition that can easily occur without breaking the social distancing rule.
Shift to eSports Betting Platforms
All the years, iGaming companies have been building bigger and better software platforms for sports betting. Electronic sports were considered a minuscule niche market for tech geeks and basement dwellers. Now, companies like GameCo see the eSports gambling market as a perfect solution to existing circumstances.
It was announced this week that GameCo has entered into partnership with GRID, a North American eSports data provider and statistics aggregator, to develop a comprehensive betting platform. GRID's existing data and streaming software will be integrated into GameCo's video gambling machine (VGM) platforms, for immediate distribution online, and – post-coronavirus quarantine – at land-based casinos, as well.
"eSports gambling is a tremendous untapped market across North America," comments GameCo CoFounder and CEO, Blaine Graboyes. "In partnering with GRID, our combined industry knowledge, infrastructure, and technology will usher in a new era of engagement. We are thrilled to help make esports analytics and betting accessible for sportsbooks and players."
GameCo + eSports = Ultimate Skill-Gaming VGMs?
Some of the industry's most avid users may remember that GameCo was among the pioneers of the skill-gambling market back in 2015. The company was responsible for installing the very first arcade-style VGMs in North American casinos, from California to New Jersey.
GameCo is responsible for the distribution of casino games with arcade features, like Mystery of the Secret Temple, a match-3 jewel game, and All-Star Hoops, a basketball-themed pick-3 game with a slam dunking bonus feature. These games and more are geared at attracting the Millennial generation to the gaming floor.
"GameCo has cracked the code for revolutionizing the casino experience for a generation that is used to, and expects, quality game-play in an accessible way," said Moritz Maurer, CEO of GRID. "We are always looking for strong partners who believe in esports and its potential in the same way we do. GameCo was a clear choice in this regard and we are excited to expand our platform and efforts to a broader audience."
It's no secret that sports bettors and handicappers are craving a new product now that the COVID-19 crisis has all-but eliminated athletic sporting events. Some experts say the upcoming wave of eSports betting platforms are virtually guaranteed to draw the masses. "If you build it, they will bet…"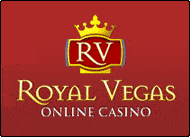 Royal Vegas Canada has been our editor's #1 pick for three consecutive years ! Great compatibility of course (iphones, mobiles and tablets) but also an exciting range of games and promotions. Excellent support teams and quick cashouts… What else to ask for ?
(Remember to gamble responsibly)