27 Mar
Real Money Games You Can Play Online
Online Gaming for Profit: What games give you real money?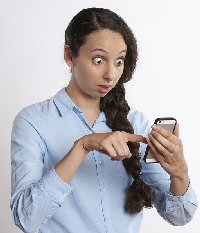 I recent weeks, I've notice a common query going around the online gaming water cooler. It's been asked in numerous forums what types of games are capable of awarding real money. It's a question that has been asked since the turn of the millennium, but one that's become all too frequent as COVID-19, otherwise known as the dreaded coronavirus, disrupts what we once considered to be normal, everyday lives.
Not only are people looking for digital forms of entertainment and social interaction, they are seeking ways to bring in money. In that regard, I have to state that the items on this page are more geared towards entertainment than supplemental income.
Most of them constitute gambling – risking something of value (money) to earn something of greater value (more money). The expense involved may or may not be minuscule, and may or may not be legal, either in your jurisdiction or your age bracket. If you live in Canada, they are all legal, but you will need to make sure you're of legal age; 18+ or 19+ depending on the province in which your reside.
With that being said, let's answer the question…
What Games Give Real Money?
There are lots of games that can be played online for real money. They tend to fall into categorical groups, which is what we will be focusing on today, rather than specific titles.
Online Casino Games: First on our list are the obvious choice – casino games. Any game found in a land-based casino can also be played at an online casino. These include slot machines, video poker machines, keno, wheel games, and table games like blackjack, roulette, baccarat, three card poker, pai gow poker, let it ride, etc. The difference between casinos online and on land is that you have the choice to play for free at an internet site. This means you can play the games indefinitely, learning the rules and various strategies, before you convert to real money. LeoVegas and Royal Vegas Casino are some of the top choices.


Online Poker Games: Similarly, you can participate in real player-versus-player poker games over the internet. A multitude of online poker rooms offer all the popular game variants – Texas Hold'em, Omaha, Omaha Hi-Lo, PLO, 5 and 7 Card Stud, Razz, HORSE, Pineapple, Badugi, Chinese Poker, the list goes on. These games can be played as heads-up and full table cash games, multi-table tournaments, and sit-n-go tournaments. Some poker rooms will promote freeroll tournaments, wherein players can enter for free and win real money. One of the most popular choices for players from Canada and Europe is 888Poker.


eSports Competitions: If you fancy yourself a master of one or more video game genres, you might want to consider online eSports. There are plenty of free to play events to help you practice, and the number of paid tournaments, with prizes rising into the multi-millions, is growing rapidly. The 2019 Fortnite World Cup paid over $100 million in prizes. All you need is a good gaming PC, Playstation, Xbox, or other prominent gaming console, and adequate skills on one or more popular MMO titles to get started. Some of the top-rated platforms include GamerSaloon and Toornament.com.


Board Game Tournaments: There's still a large market for classic board games in today's digital world. Backgammon, Chess, Checkers, and other strategy-based board games attract competitive players from all over the world. You can play these and other games online against real people – even against your friends – at free websites like Board Game Arena. If you think you've got what it takes to compete for money, you can graduate to real money board game competitions at sites like Sitago.com


Get Paid to Play Apps: In the last year or two, a lot of new apps have shown up on Google Play and Apple iTunes that boast real money payments to users just for playing games. Be careful with these, because most of them aren't genuine programs, or enforce such ridiculous terms that they really aren't worth it. The one I've found to be most valuable is called Mistplay. The app gives you a long list of different mobile games you can play, and awards points as you spend time playing them. When you earn enough points, you can exchange those points for gift cards. Card options include Virtual Visa, Amazon, Google Play, PlayStation, Xbox, GameStop, itunes, Starbucks, Nintendo and eBay.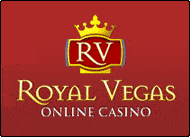 Royal Vegas Canada has been our editor's #1 pick for three consecutive years ! Great compatibility of course (iphones, mobiles and tablets) but also an exciting range of games and promotions. Excellent support teams and quick cashouts… What else to ask for ?
(Remember to gamble responsibly)