2 Apr
The New Wave of Feature Buying Slots
Is buying free spins on slot machines the new way to 'strike it rich'?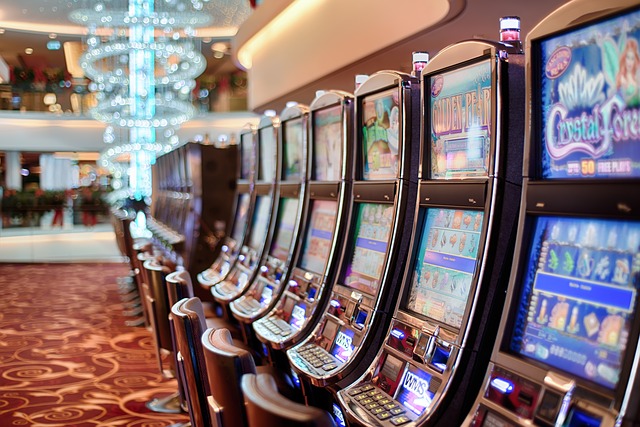 What is it about slot machines that attracts so many players, memorizing their senses as they repeatedly press the spin button, watching the reels revolve into their fated positions. You win some. You lose some. Rinse and repeat. These aren't just games, but thrill rides that take place before your very eyes.
Many years ago, slots were basic endeavors. Three reels spun, either landing in lucrative positions or not. Today's games are far different. They are entirely digital, giving their creators a wide degree of imaginative fabrication in the development of features.
Historically – and by historically, I mean in the last three decades or so – it is a game's free spins feature that players desire to strike most. At least 99% of slot machines have them, and when free spins are triggered, a game is primed to deliver the most rewarding spins. A big win is no guarantee, but the odds are, for that brief period, shifted heavily into the player's favor. This gave manufacturers an idea…
The New Wave of Feature Buying Slots
For most players, it is that desire to trigger a free spins feature (or whatever feature a game offers), that drives them to the slot machines and sets off the most endorphins in their brain as they play. Slots manufacturers are well aware of this, and found the perfect way to exploit it, by infusing another option in which players can 'buy a feature'.
Buying Free Spins on Slot Machines
Along with the usual option to place a bet, spin the reels, and hope for the best, feature buying slots allow players to simply pay an amount of money to instantly trigger a game's most lucrative feature. This does not guarantee a profit, of course. In fact, the cost of buying a feature is going to be nearly equivalent to the average amount that feature pays out. But, as with all other spins of a slot machine, a little luck can go a long way.
Buy a Feature Coming to Dead or Alive 2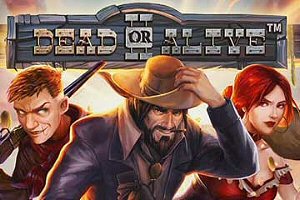 According to some very reliable sources, Playtech is upping the ante on its immensely popular Dead or Alive 2 Online Slot. A year and two weeks after its highly anticipated launch (April 23, 2019), the game will soon be infused with a featuring buying option. The update is scheduled to go into effect on May 11, 2020.
If you're familiar with DoA2, you'll recognize the game's multitude of Player Choice Free Spins. When 3 or more scatters appear, players can choose from one of the following free spins features:
Train Heist – Low Volatility: Player starts with 12 free spins. Each wild that appears adds 1x multiplier and +1 free spin.
Old Saloon – Medium Volatility: Player starts with 12 free spins. All wins receive a 2x multiplier. When a wild appears on all five reels in a single spin, +5 free spins are awarded. This is the same feature found in the original Dead or Alive Online Slot.
High Noon Saloon – High Volatility: Player starts with 12 free spins. Every wild that appears holds in place for the duration of the feature. When 2 wilds stick on a reel, they begin awarding 2x multipliers, increasing to 3x multipliers with 3 wilds. Landing one wild on each reel awards +5 free spins.
For those who like the idea of buying free spins on slot machines, Playtech's re-release of DoA2 should be a fantastic affair. We don't know yet what it will cost to trigger the feature, but Playtech did confirm player's will get to choose from the Train Heist, Old Saloon or High Noon free games detailed above.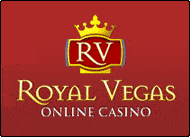 Royal Vegas Canada has been our editor's #1 pick for three consecutive years ! Great compatibility of course (iphones, mobiles and tablets) but also an exciting range of games and promotions. Excellent support teams and quick cashouts… What else to ask for ?
(Remember to gamble responsibly)