14 Apr
UKGC Enacts Ban on Credit Card Gambling
No more online gambling with credit cards in the UK.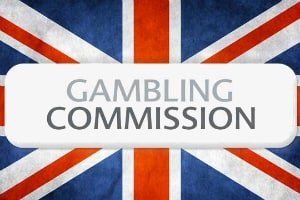 Earlier this year, the UK Gambling Commission announced its intention to ban the use of credit cards for the funding gambling accounts. Regulators were fairly certain it was a good and ethical idea – no doubt the responsible thing to do. A measure was written and readied for the regulatory law books, but could not be enacted without due process.
A diligent review into online gambling and social responsibility measures was undertaken. How is the permitted use of credit cards impacting gamblers now, and how might the removal of such payments impact players, and the industry, going forward? These questions and more were tabled, researched and debated at length. Now, the results are in.
No More Online Gambling with Credit Cards in UK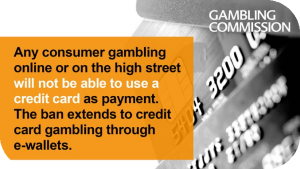 I think it's safe to say the results were unanimous on this one. Everyone who believes in social responsibility has to agree credits cards and gambling are a bad mix. Thus, the Gambling Commission is moving forward with enactment of the ban. enacting the ban. As of today, April 14, 2020, credit card gambling is no longer legal in the UK.
To make sure the word spreads quickly, the UKGC published the following message on its website and all social media platforms just hours ago.
"From today, any consumer gambling online or on the high street will not be able to use a credit card as payment. This extends to credit card gambling through e-wallets. This is an important step forward in protecting the 10.5 million people who gamble online from harm."
So far, the response has been positive, although some have questioned why gambling with a credit card was ever legal over the internet to begin with. One respondent was quick to point this out on the @GamRegGB Twitter feed.
"The high street part is irrelevant", reads the response, noting that credit cards were never actually a viable means of payment in UK betting shops. The fact that it's been deemed illegal now, both on land and online, "begs to question why" it was ever legal to bet online with a credit card, and why it look so long to ban credit card use from the UK market.
That question has gone unanswered for the time being, but Commission CEO Neil McArthur did have this to say in the official press release:
"This credit card ban will further protect consumers from financial harm and from today, nobody in Great Britain can use a credit card to gamble. It is a ban which ultimately reduces the risks of harm to consumers from gambling with money they do not have."
McArthur went on to express his pleasure in the timing of the anti-credit gaming law, saying it comes "at a vital time as we are seeing an increase in the use of some online products, such as online slots and virtual sports." He notes that, according to the Commission's analysis of online searches, British consumer interest in iGaming has been on the rise since the lockdown that began in March.
The UKGC head concludes that the ban is yet "another milestone" in the regulator's efforts to "make gambling safer." For more information on how they're doing it, please visit the official website of the UK Gambling Commission.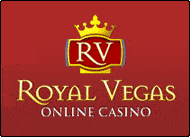 Royal Vegas Canada has been our editor's #1 pick for three consecutive years ! Great compatibility of course (iphones, mobiles and tablets) but also an exciting range of games and promotions. Excellent support teams and quick cashouts… What else to ask for ?
(Remember to gamble responsibly)