27 Apr
Evolution's Mega Ball Bingo Lottery Aims High
Evolution Gaming introduces bingo-style Mega Ball online lottery.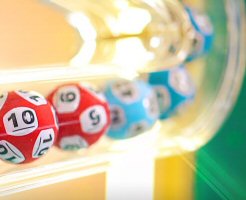 Think about all the types of gambling there are in the world. What if I asked you to pick the one game that is beloved the most by all ages? Now, what if I asked you to pick the game that is played by more people than any other in the world? If you're in the majority, you would have selected bingo for the first answer, and Lottery games for the second. These aren't just the most popular answers. They are statistically correct, as well.
Think about it. Who doesn't love bingo? Children love it so much that most educational systems come up with bingo games that teach all sorts of subjects, from science and history, to math and literature. Lottery games are such big sellers because 1) they are so widely advertised, and 2) they are available in retail outlets on almost on every street corner on the planet.
This is the same information the games developers at Evolution Gaming – the world leader in live-dealer and live-hosted online casino gambling productions – threw into a melting pot when they came up with the idea for their latest game. They call it the Mega Ball, and you can play it at more than one hundred Evolution-powered live casinos.
Evolution Introduces Mega Ball Online Lottery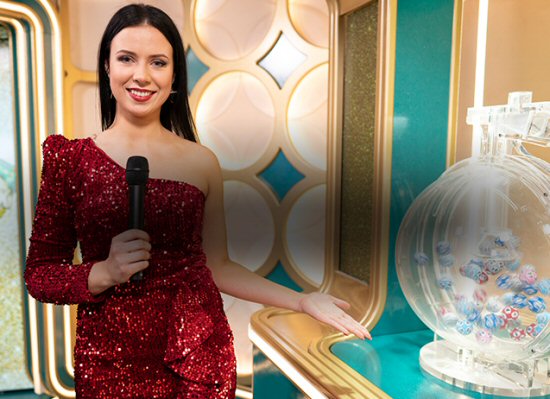 Evolution first teased us with this bingo-style game in February at the ICE expo in London. The game plays out like a number-drawn lottery, but bettors partake in the action as they would a bingo game. Each player purchases one or more cards, and will win if enough of their numbers are drawn. The Mega Ball features a multiplier of 5x-100x, giving players a chance to win up to 1,000,000x their bet.
How it works…
The Numbers: There are 51 colorful balls flying around in a clear barrel, numbered (of course) from 1 to 51. The automatic ball drawing machine will suck 20 of these balls out of the barrel, one at a time, and send them down a clear chute. The host will call off these numbers as they are drawn.
Once the first 20 numbers are completed, the ambient lighting changes, increasing the air of excitement as the twenty-first ball – a.k.a. the Mega Ball – is drawn last. In the meantime…
The Cards: Players are able to purchase anywhere from 1 to 200 cards per game. They will choose how much money they wish to purchase each card for (i.e. bet per card). Each card contains a random set of 25 numbers in a 5×5 grid. Like the balls in the barrel, those numbers can range in value from 1 to 51.
As the numbers are drawn, each matching number on every card is automatically marked. The goal is to fill as many lines on the card as possible; up to 12 in all (5 down, 5 across, and 2 diagonal). The more lines you fill, the higher the payout becomes. Cards with the most matching numbers/lines are instantly moved to the top of the list.
A card wins if it has 1 or more lines filled. The prize will increase with each additional line filled. When the Mega Ball is drawn, if its number completes a line, the prize awarded for that card will be multiplied by the random multiplier associated with the Mega Ball.
Surprise!: To make things really interesting, there's always a rare chance that a second Mega Ball will be drawn, capable of producing even more big-multiplier winners.
In the words of its creators, "Mega Ball is a unique, entertaining and fast-paced game show, featuring one or two Mega Ball bonus rounds in which you have the chance to win even more with added multipliers!
The game's appeal comes from multiple attractive features. It's comparable to the beloved game of bingo, and has the lottery-style power to pay prizes in the million dollar range. Evolution brings this all to the table in a "unique and thrilling online live dealer variant, with all the elements of a world-class casino game show."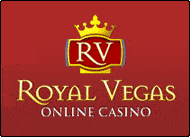 Royal Vegas Canada has been our editor's #1 pick for three consecutive years ! Great compatibility of course (iphones, mobiles and tablets) but also an exciting range of games and promotions. Excellent support teams and quick cashouts… What else to ask for ?
(Remember to gamble responsibly)