3 Aug
Instant Roulette Hits Evolution Live Casinos
Evolution's new Instant Roulette rolls out as the fastest live roulette game imaginable.
Evolution Gaming is changing the way we look at digital gambling. They've been doing it for nearly 15 years, and their innovative creations just keep coming. The newest addition to the Evolution Live Casino platform is a game they call Instant Roulette. It's so fast, it'll make your head spin (pun intended, of course).

This exceptional new live dealer roulette game was officially launched at Evolution-powered casinos last week. Its creators are excited, players are taken aback, and the live casino industry will never, ever be the same.
New Instant Roulette Rolls Out at Evolution Casinos
Last week's launch was a phenomenal success. The game drew a great deal of fanfare, especially from those who were curious to see just how quick Instant Roulette Live can be. What they discovered was an innovative idea that keeps the results constantly coming, while allowing players to maintain whatever pace they're comfortable with.
"How is this possible, and just how fast is it?" I'm glad you asked. Here's how it works…
Instant Roulette has the potential to be 12x faster than a traditional game of live roulette. It's not that the wheel spins so much faster, or that it comes to an instantaneous stop to speed up the game. It's not that you have only moments to place and submit your bets, either. What sets Live Instant Roulette apart from all other roulette games is that it's equipped with 12 different roulette wheels, all spinning in a staggered rotation.
Players are under no pressure to bet as fast as the wheels can spin out their results. When a player chooses their bets and presses the play button, the result of the wheel closest to stopping (within reason, to avoid cheating) spits out the result. In this way, a player can see the outcome of their bet within just a few seconds of placing it.
Instant Roulette Live Puts the Player in Control
Evolution is especially proud of this latest creation because, for the first time, players are given individual control over the pace of a live roulette experience. Evolution Chief Product Officer, Todd Haushalter, shared his enthusiasm in a press release announcing the game's release.
"With Instant Roulette we really wanted to allow the player to control the pace of the game, similar to the RNG experience but with the trustworthiness of live. Each and every player can take as much time as they like setting up their bets. Then, when they are ready, they push the 'Play Now' button and boom, they are right there playing on the next available wheel!"
Like Haushalter said, the new Instant Roulette game is as close as any live experience can get to matching the speed of an RNG roulette wheel, without giving up the assurances of a trusted, live dealer experience. RNG games are 100% computer generated, and delivered separately to individual players. As such, a player can press a button to instantly reveal the result, instead of watching the obligatory animation, from start to finish.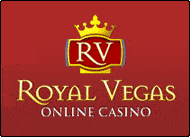 Royal Vegas Canada has been our editor's #1 pick for three consecutive years ! Great compatibility of course (iphones, mobiles and tablets) but also an exciting range of games and promotions. Excellent support teams and quick cashouts… What else to ask for ?
(Remember to gamble responsibly)