5 Aug
Microgaming Dabbles in eSports Betting with Unikrn
Unikrn brings online eSports betting platform to Microgaming.
What do you get when you mix the online gambling industry's oldest and most respected digital gambling games supplier with one of the latest, most innovative companies on the market? You get a partnership worthy of headline news. That's precisely the status of a new deal between Microgaming and Unikrn.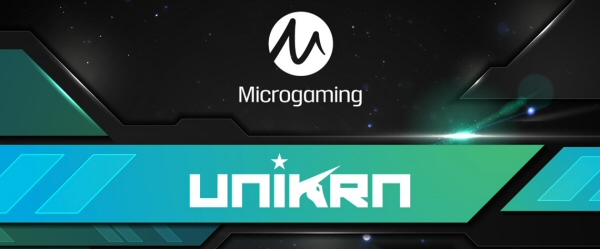 Microgaming, a company that's led the online casino software industry for more than 25 years, has teamed up with Unikrn, a leading provider of eSports bookmaking solutions. In all this time, Microgaming has dabbled in just about every form of iGaming you can imagine, but this marks the company's first foray into electronic sports.
Unikrn Brings eSports Betting Platform to Microgaming
The 1990s brought us the first online casino games. A few years later, online poker made its debut. Next to create waves was live online casino games, with real dealers broadcast live from warehouse studios. The mobile gambling revolution came next.
Each of these innovations took the iGaming community by storm. Now, it's time for eSports to have its cake, and eat it too. With every surge, Microgaming was there, pioneering the push. That being said, it's little wonder the executives at their home base in Isle of Man took this opportunity to team up with one of the latest and greatest developers in eSports' history.
Unikrn isn't exactly new to the digital gambling realm, having established itself back in 2014. These last six years have slotted just enough to time for Unikrn to prove itself worthy of Microgaming's notice. The brand's Unikrn Virtual software provides a unique and seamless eSports gaming experience that's already captured the attention of countless punters around the world.
Microgaming Reaffirms Commitment to Diversification
Complementing the group's long-term commitment to diversification, Microgaming's multi-channel platform will now feature Unikrn Virtual, presenting their clients with the option to seamlessly provide their players with betting markets on the world's most popular eSports titles. Dota 2, CS:GO, League of Legends, Fortnite – all of these and more will become available to Microgaming's licensees.
"Microgaming has a rich history of product innovation and development, and we are constantly exploring new avenues to deliver unique content that raises the bar of entertainment," comments Microgaming Commercial Director, Leon Thomas in a press release.
"Unikrn has a strong reputation for delivering innovative esports gaming experiences that capture the attention of players around the world, and we firmly believe the addition of their esports product will allow us to bring something special to the market."
Unikrn co-founder Rahul Sood was equally enthusiastic about the new partnership. "When I left my position as CEO of Microsoft Ventures, it was to create something unprecedented," he says. "Unikrn Virtual is a never-ending well of exclusive content that will change the betting landscape. With our Microgaming partnership, I'm excited to access Microgaming's network and global reach."
Sood wasn't the only big wig at Unikrn eager to comment on this new deal. Company COO Andrew Vouris called the burgeoning eSports betting market "the singlemost foundational issue facing bookmakers today". Those who don't offer eSports are facing a negligible content gap that he says "can wreak havoc on bettor engagement". He believes Unikrn Virtual is the perfect solution to this growing problem. It would seem the heads of Microgaming are in agreement.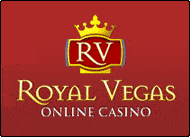 Royal Vegas Canada has been our editor's #1 pick for three consecutive years ! Great compatibility of course (iphones, mobiles and tablets) but also an exciting range of games and promotions. Excellent support teams and quick cashouts… What else to ask for ?
(Remember to gamble responsibly)