7 Aug
Evolution Gaming on Course to Acquire NetEnt
Evolution plans largest RNG + Live online casino takeover in history.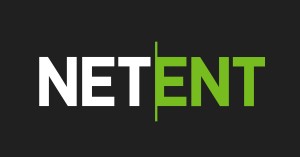 Six weeks ago, a stunning piece of news blazed across the headlines of every iGaming media portal on the planet. It was announced that Evolution Gaming had proposed a $2.1bn purchase of half the stake in NetEnt. If the acquisition goes through – and it certainly looks like it will – this will mark the largest online gambling M&A since Amaya bought Pokerstars in 2014.
For anyone unaware and likely residing under a rock, Evolution Gaming is the world's premier producer of live casino gaming; the 15-year uncontested leader in its field. NetEnt, formerly Net Entertainment, has an even longer reputation as one of the industry's foremost producers of RNG online casino content; especially famous for developing some of the world's most beloved digital slot machines.
Largest RNG + Live Online Casino Takeover Ever
What would the iGaming world be like if Evolution took over NetEnt? I suppose it would seem the same, from a player's perspective. To explain the situation from an industrial point of view, I'd say it would be like the owner of the Toronto Maple Leaves buying the Vancouver Canucks. They may be in two different NHL conferences, but they are still direct competitors in the same sport.
Word of the intended buyout came down in the second half of June when Evolution announced a bid of SEK-19.6bn (US-$2.11bn) to acquire majority shares in NetEnt. Both Swedish companies seem on board with what Evolution called a plan to become "the world leader in the online gaming industry".
The official document should be published in the next week or so, but it could be two months before a final decision comes down. NetEnt has an official deadline of October 26, 2020 to respond. According to current reports, the response is projected to be an affirmative one.
NetEnt Shareholders Sign Acceptance Letters
It was reported at the time of the bid's announcement that NetEnt's largest family of long-term shareholders – a group that represents 68.2% of the company's votes, not to mention 29.5% of NetEnt capital, have showed incredible acquiescence to the offer. Those shareholders have either signed commitment letters accepting the terms of the bid, or have made statements pursuant to their signing of such irrevocable letters.
It's hard to argue with the value of the deal. Evolution's bid came in at 43% above market share value. NetEnt's Board of Directors eagerly submitted a unanimous vote in favor of accepting the offer, and are encouraging their shareholders to do the same.
Evolution + NetEnt = iGaming Juggernaut
Jens von Bahr, CEO of Evolution Gaming, is as eager as anyone to finalize this deal. He said merging the world's leading, multi-award winning live online casino software, with one of the most decorate RNG-based digital gambling suppliers in the business, would lead to the creation of "a world class portfolio of online games that will enable us to serve a growing customer base".
Evolution is already gaining a substantial foothold in the North American market with its live dealer studios. The ability to offer a vast, proven RNG client to their licensees would only serve to boost their attraction to Canadian regulators, as well as the expanding US market.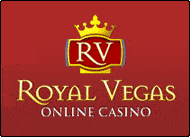 Royal Vegas Canada has been our editor's #1 pick for three consecutive years ! Great compatibility of course (iphones, mobiles and tablets) but also an exciting range of games and promotions. Excellent support teams and quick cashouts… What else to ask for ?
(Remember to gamble responsibly)