17 Aug
iGaming Evolving via Casino Live Streams
Live streaming casino games change the face of online gambling.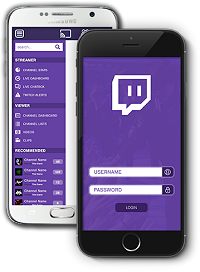 Twenty years ago, internet gambling was just gaining its rightful place in a burgeoning eCommerce market. Ten years later, video services like YouTube began giving PC and console video games far more exposure than any standard marketing campaign or search engine ever could. Fast forward another ten years, and live streaming services are evolving the digital gaming industry as a whole.
iGaming operators, players, and streamers alike are viewing casino live streams as a win-win-win situation. They generate additional marketing for internet casinos. They give viewers an exciting preview of the games they may or may not end up playing. And for streamers, they open the door to a steady source of potential revenue.
Live Streaming Casino Games Change the Face of iGaming
It wasn't all that long ago that I grouped myself in with the multitude of people who scorned the idea of watching people play games, instead of actually playing them. I still remember the first time this phenomenon was brought to my attention. My nephew was 12 and was watching far more other people play Mojang's Minecraft than he played it himself, despite this being his absolute favorite PC game of all time. It took him a year or two to convince me of its entertainment value and usefulness. He's 21 now.
Although I did begin to grasp the benefits as a viewer back in 2014-15, I had no idea how revolutionary the concept would become. Here are just a few ways the iGaming industry is evolving – and generating a lot more revenue – through live online gambling streams.
(Mostly) Free Marketing for Online Casinos
Since the dawn of the iGaming industry back in the 1990's, operators have been paying affiliates revenue shares for driving traffic to their websites. Over the years, affiliates have come up with some pretty creative ways to accomplish that goal. One such way was to record their game play, then upload videos of their big wins.
This method was an instant success! YouTube and Twitch lit up with a bonfire of online casino streams. It was so successful, in fact, that it leads right into our next topic…
Easy Money for High-Profile Live Streamers
Online casinos operators soon recognized the value in such marketing. They began paying the most popular casino game streamer to demo their games for free. These deals usually saw the streamer get free cash to play a game, with the promise they could keep any winnings. Or, they would be paid cash to demo and review an upcoming release in free-play mode.
Helpful Demos + Entertainment for Viewers
Watching other people play games may not sound like a good time, but when it's the types of games you enjoy most, it can actually hold a great deal of entertainment value. The charisma of the person live streaming casino games is paramount, as is the quality of the stream itself.
Find the right personality, playing the right games, and it can be as fun to watch as it is educational. Viewers often use these streams to find what new games are like, thereby determining if they want to play them or not, and maybe get some useful tips on the best way to place bets for maximum profit potential.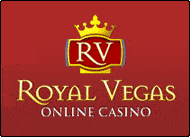 Royal Vegas Canada has been our editor's #1 pick for three consecutive years ! Great compatibility of course (iphones, mobiles and tablets) but also an exciting range of games and promotions. Excellent support teams and quick cashouts… What else to ask for ?
(Remember to gamble responsibly)