18 Sep
Is Gonzo's Quest Slot Sequel Better than Original?
Gonzo's Quest Megaways Slot: How NetEnt managed to improve on digital gaming perfection.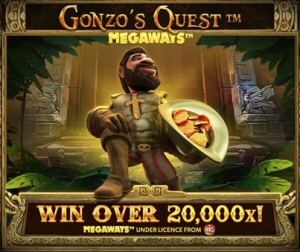 Throughout history, it's rare when the second edition of anything actually supersedes the original. Sequels are, in general, designed to exploit the success of originality. Take, for example, Gone with the Wind. Margaret Mitchell's best selling novel became a multi-award winning film that captured the hearts of millions. The sequel, Scarlet, was an utter failure, in both literature and film. Even the author hated it, but felt forced by contractual duties to rush ink onto paper.
Sometimes, on very rare occasions, the second edition can be as good, if not better, than the original. James Cameron's 1984 Terminator was a phenomenal success, yet it paled to the popularity of Terminator 2: Judgment Day (1991). In much the same way, there are online slots fans who believe NetEnt managed to improve on perfection with the Gonzo's Quest Slot sequel, released earlier this year.
Gonzo's Quest Megaways Better Than the Original?
November 11, 2011 was a historic day in the online casino industry. That was the day NetEnt launched one of the most celebrated, fan-favorite slot machines ever to grace the digital gaming world. Gonzo's Quest was an immediate success, beloved for its quirky 3D graphics, state-of-the-art features, and immense payout potential.
No other online slot machine has ever reached the same height of fandom. Microgaming's Mega Moolah comes close, but let's be realistic. It's that multi-million-dollar jackpot that does it; not the unparalleled degree of entertainment brought on by playing. Gonzo's Quest is more than a set of symbolic reels waiting to be spun. It features the tale of an adorable Spaniard, Gonzalo "Gonzo" Pizarro, in his epic quest to discover the legendary the city of gold known as El Dorado.
Other games have been so fabulously designed that they were incredibly well received by the online gambling community at first, but so many of them fade over time. Gonzo's Quest has sustained its popularity like no other. Being so well received for so long, it would seem nearly impossible to improve on such a game. Nearly… but not entirely. After nine long years, NetEnt found a way.
NetEnt Improves on Perfection with Gonzo's Quest Sequel
In July 2020, NetEnt released a new version of this classic favorite. Most of the game remains unchanged, but a few tweaks were made. The most notable is in the new 'Megaways' title. Instead of the original 20 pay lines, this new edition has over one hundred thousands "megaways" to win.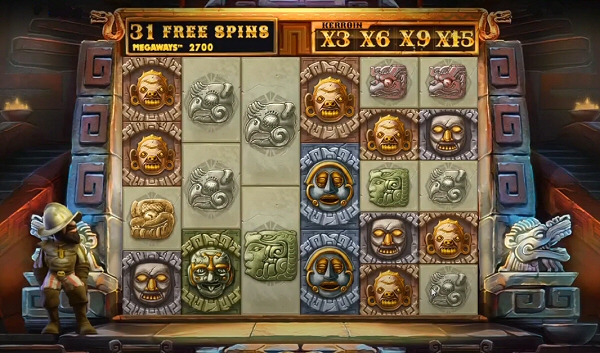 The Megaways engine is a trademark feature of Big Time Gaming (BTG). In recent years, BTG has licensed out the rights to integrate Megaways into slot machines. A lot of big-name slots creators are taking the plunge, just as NetEnt did this year with its new Gonzo's Quest Megaways game.
Fans of the original will find the game honors the same charming conquistador, the same runic symbols, the same Mayan temple backdrop, but with far superior graphic quality. For the most part, the features remain unchanged, as well. The only real difference is the number of ways players can line up a winning combination. When certain features trigger, the size of reels expand, and at the same time, the size of the symbols becomes variable, allowing for more to appear in each column. Thus the number of ways can grow from the original 20 ways, up to a staggering 117,649 ways to win.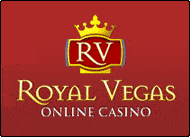 Royal Vegas Canada has been our editor's #1 pick for three consecutive years ! Great compatibility of course (iphones, mobiles and tablets) but also an exciting range of games and promotions. Excellent support teams and quick cashouts… What else to ask for ?
(Remember to gamble responsibly)