5 Jan
Winning Lotto Max Ticket Expires Jan 7
$10,000 Lotto MAX Encore winner has two days to claim prize.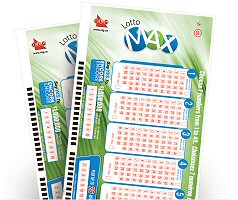 Exactly 363 days ago, one very lucky person became eligible to claim a $10,000 lottery prize. The only problem is, the lucky Lotto MAX player probably has no idea they've won the Encore prize. The winning ticket, sold in Collingwood, Ontario last year, has yet to be turned in. Worst of all, if the prize isn't claimed in the next 48 hours, it will expire.
In hopes of finding the would-be winner, the Ontario Lottery & Gaming Corp (OLG) issued a notice of the upcoming expiration, requesting past ticket purchasers in the Collingwood scour their residence and vehicles for the missing ticket.
Lotto MAX Encore Winner has 2 Days to Claim $10k
The ticket in question was a $10,000 Encore prize winner from the January 7, 2020 Lotto Max draw. The winning numbers for that evening's Encore were:
2 – 3 – 6 – 5 – 6 – 3 – 6
In order to win t he $10,000 Encore prize, the first six of those seven numbers had to match, in exact order. Therefore the first six numbers will match, with the last digit will being incorrect. As with all lottery draw prizes, the winner has exactly 52 weeks (1 year) from the date of the winning drawing to claim their prize.
If you believe you might have purchased a Lotto Max ticket in the area of Collingwood, Ontario prior to the January 7, 2020 draw, there are ten thousands good reasons to search for that ticket. Look in drawers, between sofa cushions, under the seats of your car – anywhere that ticket could possibly have been misplaced or slipped into.
How to Check an Old Lottery Ticket
There are a number of ways you can go about checking any old tickets you find. One way is to go to the OLG.ca website and scroll down to the section labeled "Looking for winning numbers?", then click the "See Results" button to the right. From the Past Results page, scroll down to the corresponding lottery game and press "View Past Results". Here, you'll be able to input the date of the drawing.
Another option is to download the OLG Lottery App for your iOS or Android mobile device. This is probably the easiest method, as you can simply use your phone's QR feature to scan the barcode on the ticket. The app will instantly tell you if you've won, and if so, how much.
Alternatively, you can join the OLG mailing list and have all winning number results emailed to you. Or, simply call the OLG's toll-free WIN! Line at 1-866-891-8946, where you can get the results for any game, any time.
How to Claim the $10k Encore Lotto MAX Prize
Should you discover the winning ticket was in your possession all along, you'll need to act fast. Due to current lockdown measures, OLG requires an appointment for all in-person prize claims. To reduce the need for appointments, the agency is asking anyone with a winning ticket valued at up to $49,999.90 be submitted through the mail. If you're the $10k Lotto MAX Encore winner, that means you!
With time running short, it's not advisable to mail in the winning ticket at this point – not without placing a quick phone call, first. Call the OLG Prize Claim Centre at 1-800-387-0098 to discuss your options. You'll either be given an emergency appointment to claim the prize in person before the January 7, 2021 deadline, or you'll be given an extension for mail-in submission, provided claim is post-marked on or before January 7, 2021.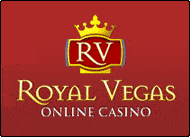 Royal Vegas Canada has been our editor's #1 pick for three consecutive years ! Great compatibility of course (iphones, mobiles and tablets) but also an exciting range of games and promotions. Excellent support teams and quick cashouts… What else to ask for ?
(Remember to gamble responsibly)