6 Jan
Apple Folding iPhone Build Progresses
Apple's future hinges on prototypes for new iPhones that fold.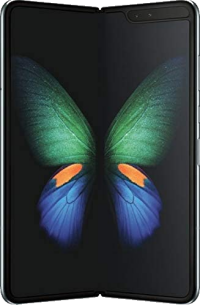 In February of 2019, Samsung unveiled the Galaxy Fold, a full-size, touchscreen smartphone that opened on hinges into a double-wide screen, practically converting into a tablet device. It was a revolutionary new design that dropped many a jaw. Unfortunately, the reception wasn't so great. In fact, after pointing out a multitude of problems with the Z Fold, CNET's review called it a "testbed device for developers".
The implication was that Samsung was ahead of its time in developing what could become a great device in the future, but not now. Frankly, the development seemed more toy-like; something that could have, and should have, been far better thought out before being brought to market. Then Samsung took another route with the February 2020 introduction of the Galaxy Z Flip. It was like a retro flashback to turn-of-the-century flip phones, but with all the pizzazz of today's multi-functional, ultra fast, hi-def devices. But the original folder had left a bad taste in buyer's mouths, and with a four-figure price point, it was still too advanced for all but affluent tech-heads to invest in.
Then in August 2020, Samsung upped the ante with the Galaxy Z Fold 2; a second attempt at a full-size, double-wide folding phone. Samsung had resolved a lot of the previous issues with this new build, finally creating something worthy of catching the public's eye – and that of their greatest competitor, Apple.
Apple's Future Hinges on New iPhones that Fold
According to multiple technology reports, Apple is looking into a folding design for its immensely popular – and pricey – iPhone product line. "The iFold is coming!" boasted more than one clever tagline. But we're still in the very early stages, with no guarantees yet that Apple will even follow through on production. Realistically though, it's more of a "when" than an "if".
According to Tom's Guide, one of the most respected tech news sources on the planet, a "foldable iPhone" has already breached the testing phase. I know what you're thinking. We were all led to imagine an "iPhone 12 Flip" would be the hottest item on 2020 Christmas lists, and it never happened. But this time, Apple has a pair of prototypes in hand, and a genuine challenge to outdo their friendly foes at Samsung (and Motorola, and Microsoft, and Huawei, in case you were counting).
The report confirms that Apple requested its manufacturer, Foxconn, develop two different prototypes with folding designs. The first is a standard size phone that folds in half, much like the Samsung Galaxy Z Fold and Z Fold 2 models, as well as Motorola's Razr 2020 and Razr 5G. The second is a full size, dual screen display that mimics the Samsung Z Fold 2 and Microsoft's Surface Duo, folding the two screens together along a hinge.
What's unclear at this point is whether Apple is testing these two designs to see which, if any, is a workable product, or if they intend to bring both styles to market in the foreseeable future. I'm leaning towards the latter, but that's just me.
Apple Submits Patent for Foldable iPhone Tech
Adding to the legitimacy of the story is a patent submission filed by Apple on December 31, 2020. The details of that patent imply Apple may be trying to further innovative the concept, developing something entirely different.
The patent refers to "folding electronic devices with geared hinges", and eludes to a hinged housing that could potentially fold inward (like the Galaxy Z Flip) and outward (like Huawei's new Mate Xs).
Of course, what any new iPhones that fold are capable of doing is a secondary line of questioning. What most consumers really want to know is when they might be privy to this new Apple technology. Most analysts agree, such a device won't hit shelves until 2022 at the earliest.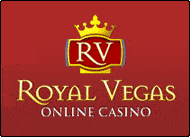 Royal Vegas Canada has been our editor's #1 pick for three consecutive years ! Great compatibility of course (iphones, mobiles and tablets) but also an exciting range of games and promotions. Excellent support teams and quick cashouts… What else to ask for ?
(Remember to gamble responsibly)