22 Apr
Top 5 Tablets for Casino Gaming in 2021
Budget to Boujie – Best Casino Gaming Tablets of 2021.
If you're a Gen-Xer like myself, technology has already surpassed all your greatest expectations. From corded phones to smart watches, turn-knob televisions to voice-activated remotes, it truly is amazing how far we've come in the last 40 years or so. As an avid gamer who grew up on Atari, Nintendo, and everything that came thereafter, I'm genuinely astounded by the capabilities and picturesque beauty of today's tablet devices. And, as a responsible adult, I'm not ashamed to say I've more-than-dabbled in the mature gaming genre that is online gambling.
A few years ago, you didn't need a fancy, high-powered tablet device to play online casino games. Truth is, you don't need one now, either. But there are some new-age iGaming options that work a lot better if you do. Live dealer casino games top that menu, and are growing especially popular in recent years, thanks to our new-found appreciation of at-home entertainment.
Best Casino Gaming Tablets of 2021
In the following content, we'll take a quick look at the top five tablets for casino gaming in 2021. I'm well aware that everyone's budget is different, therefore we'll be covering everything from mainstream affordability to top-of-the-line "boujie" price tags. And of course we mixed in both Apple and Android products for all you OS-devotees.
Every tablet on the list is one that should have no problem running the most sophisticated online casino games – even live streaming blackjack and roulette tables broadcast direct from land casinos on the other side of the world. Technically, they're capable of running fast-paced, graphic-intense video game apps, so casino gaming should be a breeze.
#1 Apple iPad Pro 12.9 (2020) – CA$1,300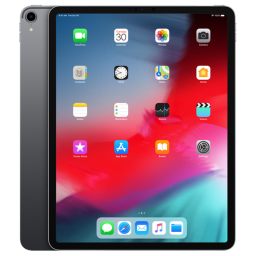 Coming in at our highest price point is the Apple iPad Pro 12.9" display, introduced in 2020. I wouldn't ordinarily place the most expensive item at the top of the 'best buy' list, except that in this case, it really is the highest quality item, as well. Apple products are so expensive because – like them or not, let's be honest – they really are made better. That doesn't mean Apple is for everyone, but if you like them and have a large budget to work with, the big iPad Pro is as good as gaming tablets get. $1,300 is the average price in Canada, but that number will rise or fall based on the storage capacity you opt for.
Specs
Operating System: iOS
CPU: A12Z Bionic
Screen Size: 12.9-inch
Storage Options: 128GB / 256GB / 512GB / 1TB
Resolution: Liquid Retina (2732 x 2048)
Rear Camera: 12MP Wide, 10MP Ultra Wide, LiDAR Scanner
Front Camera: 7MP TrueDepth
Weight: 1.41lbs (641g)
#2 Microsoft Surface Pro 7 – CA$950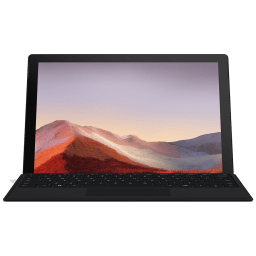 The Surface tablet series is one of the best product lines to come out of Microsoft in a very long time. It's incredibly versatile, capable of converting from a tablet to laptop with the greatest of ease. As for a high-end gaming experience, it's got all the power and speed you'll need, packed into a beautifully large display. It's by no means cheap, but it's not nearly so pricey as the Apple equivalent, either. Naturally, the price will fluctuate based on storage size.
Specs
Operating System: Windows 10
CPU: Dual-core i3 / Quad-core i5 / i7
Screen Size: 12.3-inch
Storage Options: 128GB / 256GB / 512GB / 1TB (expandable to 512GB)
Resolution: PixelSense (2736 x 1824)
Rear Camera: 8MP
Front Camera: 5MP
Weight: 1.70lbs (775g)
#3 Samsung Galaxy Tab S7+ – CA$1,070
Samsung devotees will be glad to know there's a great option for tablet casino gaming, but it's on the higher end of the price line. The Samsung Galaxy Tab S7 Plus is the closest rival of the Apple's iPad Pro. It has a slightly smaller screen, but makes up for it with a crisp Super AMOLED display. It's ultra-fast Snapdragon 865 Plus chipset ensures you can enjoy even the heaviest loading games with ease. The Galaxy S7+ also offers a headphone jack and expandable storage – two things Apple's iPad lines are sorely lacking.
Specs
Operating System: Android
CPU: Octa-core
Screen Size: 12.4-inch
Storage Options: 128GB / 256GB / 512GB / (expandable to 1TB)
Resolution: Super AMOLED (2800 x 1752)
Rear Camera: 13MP + 5MP
Front Camera: 8MP
Weight: 1.26lbs (575g)
#4 Amazon Fire Tablet 7 / 10 HD – CA$70 / $200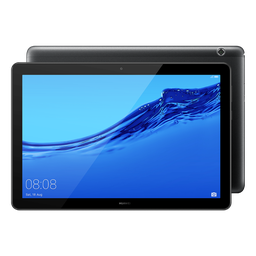 Amazon's Fire devices are the absolute best budget tablets for gamers. You can snag the Fire 7 for about $70, and play all the standard and live dealer casino games your little heart desires. For a little more, you can upgrade to the Fire HD 8 HD or HD 8 Plus, or even the newer (2019) Fire HD 10. That last one will run you about $200 Canadian dollars, but that's far cheaper than anything else on this list. Either way, the sepcs aren't so bad, depending on what else you want to get out of the tablet. Yes, you'll give up some bells and whistles like screen size, resolution, and camera capabilities, but it runs the games just fine.
To help you make the best decision for your needs, I'm listing dual specs for the Fire 7, and the Fire HD 10.
Specs – Amazon Fire 7
Operating System: Fire OS
CPU: Quad-core 1.3Hz
Screen Size: 7-inch
Storage Options: 16GB / 32GB (expandable to 512GB)
Resolution: IPS (1024 x 600)
Rear Camera: 2MP
Front Camera: 2MP
Weight: 0.63lbs (286g)
Specs – Amazon Fire HD 10
Operating System: Fire OS
CPU: Octa-core 2.0GHz
Screen Size: 10.1-inch
Storage Options: 32GB / 64GB (expandable to 512GB)
Resolution: HD (1920 x 1200)
Rear Camera: 2MP
Front Camera: 2MP
Weight: 1.11lbs (505g)
#5 iPad Mini (2019) – CA$500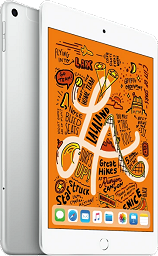 The iPad Mini is what you might call Apple's "diffusion" line of tablets. It's smaller, lighter, remarkably cheaper, but still packs a powerful punch – and will still set you back around $500. If you love Apple, but hate the four-figure prices, the Mini is a great option. If you genuinely prefer the smaller size, there's no higher performing tablet in its class. Even the front and rear cameras are pretty decent, and that hexa-core chipset ensures an absolute seamless streaming experience.
Specs
Operating System: iOS
CPU: Hexa-core
Screen Size: 7.9-inch
Storage Options: 64GB / 256GB
Resolution: Retina (2048×1536)
Rear Camera: 8MP
Front Camera: 7MP
Weight: 0.66lbs (300g)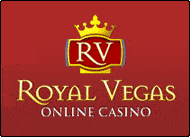 Royal Vegas Canada has been our editor's #1 pick for three consecutive years ! Great compatibility of course (iphones, mobiles and tablets) but also an exciting range of games and promotions. Excellent support teams and quick cashouts… What else to ask for ?
(Remember to gamble responsibly)