20 May
The Casino Tablet by Touch Dynamic
The Ultimate Tablet Casino Experience – Game Ready, Any Time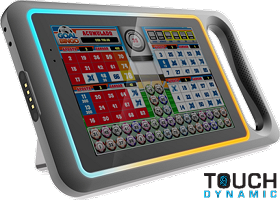 The casino industry has bared a lot of hardships in recent years – not that gamblers are particularly sympathetic to their plight. It all started around the time of the mobile revolution, when people discovered the convenience of gaming on a mobile device. The Millennial generation didn't help, finding more entertainment in coffee shops and night clubs than playing slot machines and table games. And of course, the situation came to a head last year, when most casinos were forced to close their doors to the public, and enforce social distancing upon reopening.
It's created a situation in which casino marketers were forced to put on their thinking caps and come up with a way to keep patrons gaming in a retail environment. A lot of solutions have been implemented – some with mild to moderate success. What one company is proposing could very well be the beginning of an evolution in land-based casino gaming. I'm talking about the Casino Tablet by Touch Dynamic.
The Ultimate Tablet Casino Experience
When we think of "tablet casinos", we think of today's online gambling portals – specifically, the ones that are primed for an exceptional mobile experience on an Apple iPad or Samsung Galaxy Tab. It was around 2015 that a number of leading iGaming software labs began gearing their productions towards mobile accessibility. Now, any company that doesn't take the mobile-centric approach is all-but doomed to failure.
Touch Dynamic, an award winning, multi-channel hardware manufacturer specializing in all-in-one touch screen devices, came up with a product they call the Casino Tablet. Even if you've never visited a land-based casino, odds are you've come across one of their products before. You'll find them in restaurants all over North America – gaming tablets, pre-packed with the most popular mobile game apps for all ages.
Finally, parents can hand over a mobile device to entertain the kiddos while waiting for service, without having to give up their phones. Just swipe your credit/debit card, and all the games become available. Plus, you can pay your bill, and tip the waiter/waitress, right from that very tablet console. Now, that very technology is available for casino patrons to enjoy.
Facts & Features
The Tablet Casino is built to last, with speed and endurance at its core. It's equipped with the latest Android 9.0 Pie OS and a Qualcomm® MSM8953 Snapdragon 450 1.8Ghz processor, projected on a 10.1" Capactive touch screen monitor. With 12+ hours of battery life, its designers plug it as a device that's "game-ready all the time."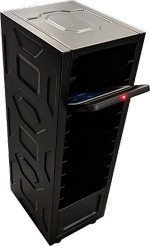 It's not your average tablet, by any means. It was custom built to accommodate the multifarious needs of the world's ever-expanding gaming industry. Its long battery life ensures plenty of daily game time, while a multi-stacking, slide-in charging stand provides a quick and convenient way to revitalize an entire fleet of devices, as needed.
Catering to today's average gamer was at the forefront of the design process. Soft lights are inlaid along the bezel. A handled edge and adjustable kick-stand allow users to play in variable degrees of comfort. The Casino Tablet was specially designed for easy use while lounging with friends, drink in hand.
As for game variety, that's really up to the buyer. Touch Dynamic's ultimate table casino experience is capable of offering all the popular digital games found at today's top online casinos. Players can enjoy countless slot machines, video poker machines, and electronic tables, and even a few titles designed with group-play in mind. There's even an option to integrate a virtual bingo hall.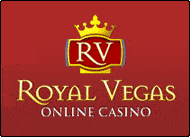 Royal Vegas Canada has been our editor's #1 pick for three consecutive years ! Great compatibility of course (iphones, mobiles and tablets) but also an exciting range of games and promotions. Excellent support teams and quick cashouts… What else to ask for ?
(Remember to gamble responsibly)