28 May
How and Where to Find Real Casino Apps
General Guide to Social Casinos vs. Real Money Casino Apps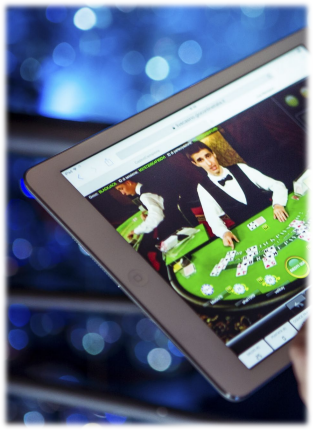 If you've ever looked up casino games on the web, you probably know just how hard it can be to find real casino apps. Even the ones that say they're "real" are more often referring to 'real casino games', rather than wagering 'real money'. And if you're looking them up on an app store – forget about it! The ratio of social casinos to paying ones is dramatically unbalanced.
Today, we'll talk about the difference between real and play money casino apps. I'll tell you how to find the real ones, and what to expect when you do.
Social Casinos vs. Real Money Casino Apps
A social casino is one that is played for fun only. There is no real money involved. Well, I shouldn't say that. They all accept real money, but they won't pay any out if you win. You can play for free for as long as you wish, but you'll be bombarded with ads for in-app purchases, offering things like coin bundles to play more games. But be warned, you'll never be able to exchange those coins back for real money.
My advice – if you want to play for free and for fun, social casino apps are great, but never waste your money buying coins. They will always give you more for free, or you can go download one of a thousand other apps just like it and start with a fresh bundle of free coins every time.
A real money casino is one that allows you to deposit real cash, bet with real cash, and withdrawal your winnings as real cash. They are interactive, digital representations of the land casinos found all over the world, from Las Vegas, Nevada, to London, England, to Macau, China. All the games you could ever hope to play, all packed into a nice, neat, realistic casino app.
The obvious danger is that – while yes, you can win money – you can lose money, too. Inf act, odds are, you will lose money. No casinos, online or on land, is in the business of losing money. Some people will win, yes, but more will lose. It's the nature of the game, established by the unbreakable laws of mathematical probability. You'll need just a smidge of luck on your side to be a winner, so be sure to budget wisely, and enjoy the games for the entertainment value they provide.
How to Find Real Paying Casinos Online
There are a few ways to go about it. The one way I do not advise is by searching your mobile app store. Yes, Google Play and the Apple Store do allow real money casino apps to be published for download, but they're hard to find.
If I search 'real money casino' on Google Play, the very first option is described as "Win Real Money Slots Game". But if I click it and read the details, it says "risk free slots game". It's one of those where you seem to win money at first, but you can't cash out until you hit $100. Once you get over $50, the winnings slow drastically, and by $80, they come to such a crawl that it would take a year or more to finally reach the payout limit. And by then, you've watched so many ad video your eyes are crossed. This is mostly what you're going to find, aside from purely social casinos.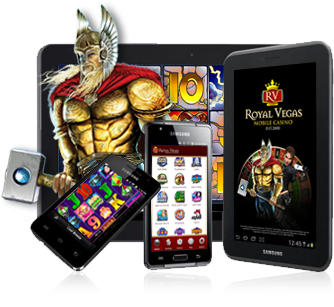 Searching on the web, such as Google, is just going to get you a tone of links to biased review sites that get paid to send you to their affiliate casinos, rather than the most reputable casino apps. What you need to find is a reliable, non-biased review site; one that only deals with legitimate, reputably licensed casino operators. This website has been dedicated to that very cause from day one, and I know there are other websites out there like it.
We only promote casinos of the highest standard and quality, like Royal Vegas Mobile. It's been around for over two decades, and carries a stellar reputation for regulatory compliance, customer satisfaction, and fast payouts.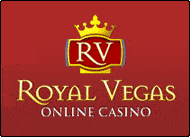 Royal Vegas Canada has been our editor's #1 pick for three consecutive years ! Great compatibility of course (iphones, mobiles and tablets) but also an exciting range of games and promotions. Excellent support teams and quick cashouts… What else to ask for ?
(Remember to gamble responsibly)
About the Author
Grameister777: