7 Sep
Flutter Appeals Massive Fine in Supreme Court
UK gambling company appeals 2015 $1.3bn SCOTUS judgment.

Inheritance is not always a good thing. If we hear we'll be inheriting a passed loved-ones finances, we generally expect money and/or other assets to come our way. However, in some cases, it's not wealth, but rather debt that is passed on. And, in some cases, it's a little bit of both. Such was the case for UK iGaming giant Flutter Entertainment when completing its all-share merger with PokerStars' parent, The Stars Group, in the fall of 2020.
While the champagne corks and confetti were flying, there was one not-so-little problem no one was talking about. It was the matter of a fine levied against PokerStars back in 2015 by the Franklin Circuit Court, and upheld last year by the Supreme Court of Kentucky. The judgment in question states that PokerStars should pay $870 million for permitting Kentucky residents to gamble on its website between 2006 and 2011.
Now six years later, thanks to accruing interest and other charges, that unpaid fine has swelled to $1.3 billion. But much like the previous heads of PokerStars, Flutter has no intention of paying it. At least, not that much of it. The company would be far more willing to pay a mere $18 million, as stated in last month's appeal, filied with the US Supreme Court.
UK Gambling Company Appeals $1.3bn Fine
Disregarding the fact that Flutter Entertainment – the name chosen in the company's 2019 rebranding – nor either of the two companies, (Paddy Power and Betfair) that merged in the fall of 2015 to later form the Flutter Ent. Brand, had nothing to do with PokerStars until last year's Flutter/TSG merger, the company feels the amount of money it is expected to pay is "monstrous".
According to reports, Flutter filed a "writ of certiorari" with the US Supreme Court in late August. Writ of certiorari is a fancy legal term meaning a request that a higher court review the decision of a lower court. In its appeal, Flutter alleges the $870 million in damages awarded to the state of Kentucky in 2015 was grossly excessive.
Apparently Flutter is contending that the penalty was assessed according to the Loss Recovery Act, an antiquated 18th century law that had not previously been cited for more than 60 years. Furthermore, the company claims Kentucky hypocritical in its case against PokerStars, stating the online poker company's acceptance of players from Kentucky had caused immeasurable damage and suffering. Flutter contends that the amount of money gambled on PokerStars in Kentucky during that 5-year stint accounted for a meager fraction of the overall money gambled by the state's 4.5 million residents; the vast majority of which was wagered on the Kentucky Lottery.
The Odds Aren't Exactly in Flutter's Favor
Let's forget that PokerStars has changed hands numerous times since allegedly committing these damaging acts. Let's also forget that the Unlawful Internet Gambling Enforcement Act of 2006 – the law on which Kentucky's case was based – is so ambiguous, it took five years for the US Department of Justice to find a means of enforcing it. The real problem here for Flutter is going to be its long-shot odds of actually getting the attention of the Supreme Court of the United States (SCOTUS).
Of the thousands of writ of certiorari cases filed in the Supreme Court each year, the 9-member panel of judges never hears even 5% of them. In 2017, 5,910 were filed, but only 165 (2.8%) were heard. If SCOTUS does agree to hear the case – a decision we can expect about a month from now – the UK gambling company will argue that it should only be charged an amount of about $18 million. That's the amount PokerStars earned in rake from Kentucky players during the time frame in question.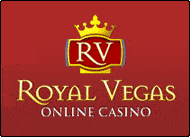 Royal Vegas Canada has been our editor's #1 pick for three consecutive years ! Great compatibility of course (iphones, mobiles and tablets) but also an exciting range of games and promotions. Excellent support teams and quick cashouts… What else to ask for ?
(Remember to gamble responsibly)