11 Dec
New Tech for Gambling on Investment Strategies
Facebook millionaire to introduce new investment gambling tech.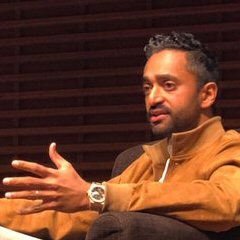 Does the name Chamath Palihapitiya ring a bell? If you're familiar with early Facebook investors, it should. Palihapitiya's story is a phenomenal one; a true tale of rags-to-riches. His next goal is to give entrepreneurs easy access to investment strategies, but not in any conventional way.
Palihapitiya wants to ensure that every new business idea – every start-up company – has a chance to succeed. He's doing it by developing new technology that will encourage investors to take the plunge in worthy start-ups, sight unseen.
Palihapitiya Not Your Average Investor
In order to understand his unorthodox means of gambling on investment, you must first understand how Chamath Palihapitiya got where he is today. He arrived in Canada as a child, a Sri Lankan refugee in a family stricken with poverty.
Unlike most kids his age, math came incredibly easy. Numbers simply worked for him. He used that gift early on to count cards, winning quarters from his school mates during lunchtime. As he got older, he earned cash easily in charity blackjack tournaments.
When he graduated college, he landed a job with AOL, where he formed a bond with Mark Zuckerberg, who would go on to found Facebook. Zuckerberg brought Palihapitiya on as an employee, which came with shares in the company.
Long story short, by the time he was in his 30s, the Sri Lankan math whiz was incredibly wealthy. He now runs his own investment strategies firm, Social Capital. Through that firm, he owns shares in everything from Survey Monkey to the Golden State Warriors pro basketball team.
New Investment Gambling Tech, CaaS
To ensure all entrepreneurs get a fair shot at launching a successful business, Palihapitiya tells Business Insider that he came up with what he calls Capital-as-a-Service, or CaaS. Currently in beta testing and scheduled for launch in 2019, CaaS is poised to transform the investment world.
It's made up of software that analyzes every aspect of a start-up fundraising application. It studies, and verifies, current revenue, revenue growth, average customer value, lifetime customer value, and much more. It then spits out a response – approve or decline.
Banks Do It, Why Can't Investors?
Palihapitiya compared the process to bank loan applications. When a millionaire walks into a major bank and requests an enormous credit line, the bank provides them the "white glove" treatment, ensuring the client is well served. When your average John Doe walks in for a loan, the process is handled by a computer that analyzes the person's financial history and credit worthiness. The then computer determines approval or declination.
CaaS works on this same basis. If a company comes in seeking millions of dollars in investments, they'll get the hands-on, white glove treatment. However, "if you're only talking about a small amount of money, $50,000 to $500,000," asks Palihapitiya, "why can't we use our software and a lot of the things we learned over seven years of building companies, why can't we use that to make a decision?
"We have learned over time signals that predict company success," he says. His new technology, automatically evaluating risk before gambling on an investment, does just that.
Better Investment Strategies For Everyone
One of the most laudable ideas behind CaaS is the fact that absolutely every entrepreneur, regardless of gender, race, religion or any other stereotypical denominator, can receive funding. The only requirement is a successful business model.
"It's ludicrous the idea that you could only get funding if you found a way to come to Silicon Valley on a Monday through Friday, from the hours of 9 to 5, if you happen to be of a certain gender or age, or etc. That's crazy," says Palihapitiya.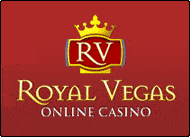 Royal Vegas Canada has been our editor's #1 pick for three consecutive years ! Great compatibility of course (iphones, mobiles and tablets) but also an exciting range of games and promotions. Excellent support teams and quick cashouts… What else to ask for ?