25 May
Did AMF finally Botch the David Baazov case?
Another Call for Mistrial: Third time the charm for former PokerStars owner, David Baazov?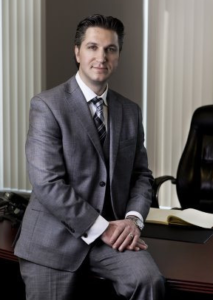 Once again, the defence for David Baazov, former CEO of Amaya Inc. (now The Stars Group) is calling for a stay of proceedings. This marks the third time since January they've filed a motion to dismiss the charges against Baazov and two other parties in alleged insider trading case. And this time, the defence just might get its wish.
The case revolves around Mr. Baazov and two other defendants, Yoel Altman and Benjamin Ahdoot. Following an extensive investigation by the Autorité des marchés financiers (AMF), Baazov has been charged with five counts, including alleged influencing of Amaya's securities market price during the company's acquisition of PokerStars parent company, Rational Group, in 2014.
In January, defence lawyers filed a motion to dismiss the trial based on an unreasonable delay in the AMF's gathering of evidence. That motion was denied by Quebec court Judge Salvatore Mascia. Then in April, the defence made a second attempt, arguing that the AMF failed to disclose evidence to Baazov's lawyers in a timely manner. That motion was also rejected by Judge Mascia.
AMF Botches Handling of Privileged Information
The third motion to declare a mistrial was filed last week, and they might have enough grounds to get the case thrown out, depending on Judge Mascia's mood. On Tuesday, May 15, the AMF sent an email to the defence team explaining that they had made a mistake. It turns out, they erroneously shared more than 320,000 privileged documents with Baazov's lawyers, and they want them returned.
The email from the AMF reads:
"Following certain verifications, the AMF has noted that some of the divulged elements … are potentially privileged… As a result, we ask the judge to make an order so that they are also removed from the disclosures."
Third Stay of Proceeding Motion Filed
Seeing a brilliant light at the end of the tunnel, defence responded by filing for its third stay of proceeding. The motion reads:
"The defendants — who are entering week six of a trial which will require at least 12 more weeks before the parties complete their proof — will no longer have access to more than 320,000 documents which had been disclosed to them.

"Denying access to the defendants of such evidence in the middle of an ongoing trial violates their fundamental constitutional rights.

"The repeated errors committed by the AMF in matters wholly within its control [lead] to the inevitable conclusion that only a stay of proceedings can put an end to these abusive proceedings."
Fingers Crossed for Former PokerStars Owner
David Baazov has maintained from day one that he is innocent, and that he will not be found guilty of the charges laid upon him. If Judge Mascia is as fed up with the AMF's delays and errors as the defence team, this trial may come to an affirmative end for the former PokerStars owner, much sooner than expected.
The judge has another week to consider the matter before he makes his decision. Proceedings will continue (or end abruptly) on Thursday, May 31.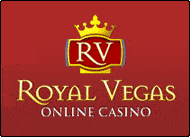 Royal Vegas Canada has been our editor's #1 pick for three consecutive years ! Great compatibility of course (iphones, mobiles and tablets) but also an exciting range of games and promotions. Excellent support teams and quick cashouts… What else to ask for ?
(Remember to gamble responsibly)