25 Jun
Can I Play Mobile Casino Games on Blackberry?
Enjoy business class gaming at blackberry mobile casinos.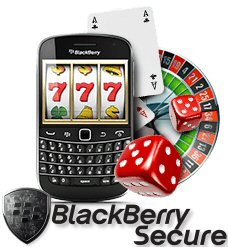 In the earliest days of mobile technology, Blackberry was akin to the IBM of the computer world; the Linux of PC operating systems. It was a niche market OS reserved for the discerning, business class user. Today, Android and iOS may be the dominant choices, but there are still many who prefer the industrial strength and executive sophistication of a Blackberry smartphone or tablet.
As mobile casinos made their way to center stage in the iGaming district, software development firms saw Blackberry as a minuscule market, hardly worth their time an effort. Digital slots and table games were developed for Android and iOS as fast as they could spin them out, creating an abundance of apps compatible with those more popular operating systems.
As time went by, more and more people began to ask… Can I play mobile casino games on Blackberry? Finally, just a few short years ago, the cultivated system, with its sleek design, superior interface and unparalleled, trademark security features, got the recognition it's so long deserved.
Enjoy Business Class Gaming at Blackberry Mobile Casinos
Whether you're pocketing the latest Blackberry Passport, Classic, Leap, KEYone, or DTEK60 smartphones, or tapping away on a Blackberry Playbook tablet, in 2018 you'll find more opportunities to play mobile casino games on Blackberry devices than ever before.
It's not because those software development firms got together and decided it was time to develop Blackberry-specific gambling apps. In fact, the only casino games you'll find on the Blackberry World App Store are the 'free to play' variety, with no option to bet or win real money.
No, the truth is, it took universal HTML5 web-coding technology to bring real casino games to Blackberry. The good news is, that means you can play the games of virtually any reputable casino, direct on your Blackberry, without a download!
Choosing the Right Mobile Casinos for Blackberry
All you have to do is choose which online gambling operator to join. This is the tricky part, because there are thousands, and not all of them are reputable. Look for those with strict regulation, market longevity, and a strong track record for customer satisfaction. Royal Vegas, for example, is licensed in Malta, online since 2000, and has thousands of satisfied customers praising the speed of cashouts on community forums. These are the kind of specs you should be looking for.
Are Blackberry Mobile Casino Sites Secure?
This is the beauty of playing mobile casinos on Blackberry. So long as you pick a reputable operator, you have nothing to worry about. Being the ultimate business-class mobile device, Blackberry comes with the strongest built-in security technologies to protect your personal and financial information. Simply put, if you don't provide sensitive info to a rogue operator, that info will never leak beyond the steel curtain of your system's elite cyber-security.
Who Do I Know the Games are Fair?
Again, this links back to choosing a responsible casino operator that is strictly regulated. Their software suppliers (Microgaming, NetEnt, Playtech, etc.) are required to undergo regular system audits. Every game is run at least one million times to prove its probabilities meet real life expectations, and/or respectably defined RTPs. Those that pass the test receive fairness certification, which is proudly displayed at the bottom of any upright gambling website.
Can I Claim a Blackberry Casino Bonus?
Absolutely! All new players can claim a welcome bonus when signing up, and /or making an initial deposit. Whether Android, iOS, Windows or Blackberry mobile casinos—they do not discriminate by OS. Generous bonuses and promotions are available for all new and existing members. The most important factor is to read over the terms of any bonus before accepting.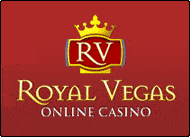 Royal Vegas Canada has been our editor's #1 pick for three consecutive years ! Great compatibility of course (iphones, mobiles and tablets) but also an exciting range of games and promotions. Excellent support teams and quick cashouts… What else to ask for ?
(Remember to gamble responsibly)