2 Jul
Mobile Casino Gambling to soar thru 2021
Casual gamblers driving mobile casino games market to new heights.
In-depth market research is an oft-sought growth catalyst for industry executives seeking new and effective ways to accelerate their business. Mobile casino gambling is among the fastest growing markets in the world. Shareholders fear it will eventually become insipid—as most trends do over time. But recent studies don't project that will happen any time in the foreseeable future.
One such study, announced in a press release this morning, was conducted by the analytical group, Technavios. According to the research in their report 'Global Mobile Gambling Market 2017-2021', there's much more room to grow; and plenty of reasons why it should.
The report focuses on a number of aspects that analysts believe will support a CAGR 18.84% growth rate between 2017 and 2021. Details include current trends, challenges, and prominent factors that will drive the industry as mobile casino gambling continues to forge ahead.
With in-depth scrutiny and input from key industry experts, researchers use present conditions to forecast "growth prospects of the global mobile gambling market for 2017-2021." Market size calculations are based on "revenue generated from the sales of mobile gambling."
Casual Gamers Drive Mobile Casino Games Market
Technavios believes the most significant market driver for this industry is the prevalence of casual gamers—particularly the world's younger generation of gamblers. "These are gamers that have no experience of gambling of any form," the report suggests.
The land-based gambling industry thrives on tourists, regulars and high rollers much more than the casual gamer, who doesn't see a trip to Las Vegas or Macau as a worthwhile expenditure. Mobile technology, however, has brought Las Vegas to the player, free of charge, 24/7/365. It's given people who would otherwise never give gambling a second thought, a chance to experience the games anytime, from anywhere, and for a lot less money.
"With the rapid technological advances in mobile devices, gambling has become a more immersive and personal experience," says Technavios. The entertainment value is all there. It's just a matter of connecting casual gamers with the right mobile casinos.
Industry Faces Challenge in Problem Prevention
Researchers identify the biggest hurdle for the industry being the prevention of problem gambling behavior, particularly among low-income populations.
An abundance of past research suggests that low income individuals seeking a quick fix to their financial situation are more susceptible to at-risk behavior. Mobile gambling now provides the most convenient method of access to such activities. Operators must make a greater effort to promote responsibility, employing cutting-edge technology systems to monitor, identify and prevent addictive behavior.
Mobile Casino Gambling Adopts Cash Alternatives
As for the most significant trend in the industry these days, cash alternatives top the list. Despite the stigma that once surrounded the use of digital currencies, they are now sliding comfortably into the realm of normalcy. Bitcoin and other crypto-currencies are touted by some as the safest way to transact.
More and more operators are accepting cash alternatives for deposits and withdraws then ever before. It's not just available for mobile casino games, either. Even major, integrated casino resorts are setting up blockchain kiosks. Visitors can pay for their room, food, beverages and gaming activities without using cash, credit or debit.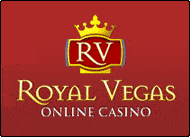 Royal Vegas Canada has been our editor's #1 pick for three consecutive years ! Great compatibility of course (iphones, mobiles and tablets) but also an exciting range of games and promotions. Excellent support teams and quick cashouts… What else to ask for ?
(Remember to gamble responsibly)