6 Aug
Mega Fortune Strikes again, paying €6.7m Jackpot
New online casino player wins €6.7m Mega Fortune jackpot.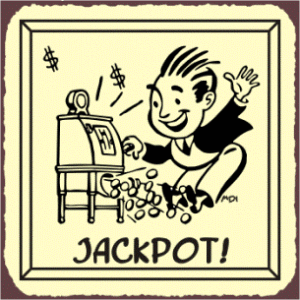 How long does it take to release a massive, multi-million progressive jackpot? Online slot machines are famous for it, but most players would say it takes weeks, months, even years, for a jackpot to strike. Normally, that's true, but for one of the luckiest players of the century, it only took about 3 hours.
After signing up a new account, this player struck the Mega Fortune for a grand total of €6.7 million. It's one of the most fascinating stories in the online casino industry, changing the life of one player after just a few hours of gambling online.
New Online Casino Player wins €6.7 Million
The fortunate player's name has not been revealed. What we do know is that he or she hails from Sweden, and had just singed up a new player account with the NetEnt powered gambling site, LetsBet.

The Mega Fortune progressive is a popular choice among NetEnt players, so it's little wonder it came across their radar. Not long after loading the interactive slot, the Mega Fortune progressive jackpot was struck for €5,996,418. And due to NetEnt's current Mega Fortune Millions campaign, an additional €650,000 bonus was paid on top of the goliath win; a grand total of €6.7 million (SEK 61.4mm).
It wasn't a calculated decision to join LetsBet, either. The lucky winner says they were on holiday at the time, and on a whim, decided to sign up and play the online slots to pass the time. "I was on vacation and just felt like playing a bit," the fortuitous Swede said.
As for where the money will go, no big plans have been made just yet. However, the winner is certain it will be shared among loved ones, and that more holidays are in their future. "I am not sure yet what I will use the winnings for, apart from sharing it with my closest ones and perhaps some more vacation."
Mega Fortune Jackpot + Mega Million Promotion
The Mega Million promo was launched to coincide with the 2018 World Cup, and has been enormously successful in driving players to NetEnt's most lucrative slot machine. "Mega Million has been a huge success and we are thrilled that the final whistle has blown on our World Cup-themed campaign with the biggest Mega Fortune jackpot winner for two years," extolled NetEnt CPO Henrik Fagerlund.
"It is also further proof that NetEnt games are regular millionaire-makers, with this being the ninth seven-figure jackpot winner in 2018," explained Fagerlund.
The management team over at LetsBet was equally thrilled to be a part of Mega Fortune's latest life-changing payout. "LetsBet.com is all about players looking for thrilling casino entertainment within a social atmosphere," said the company in a statement following the multi-million jackpot release.
"Every evening players can interact with our Live Hosts who stream their casino talk-show daily and entertain players with extra competitions, game reviews and gossip, all while players are playing their favourite games – it's double entertainment basically."
It took the Mega Fortune about 12 weeks to build that jackpot leading up to last week's massive release. On average, the game pays its progressive about every 10 weeks, paying an average €4.1 per strike. The largest payout of €17,860,868 set a world record in January 2013, but was surpassed two years later by Microgaming's classic millionaire-maker, Mega Moolah, which paid the current record €17,879,645.12 in October 2015.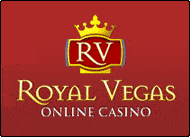 Royal Vegas Canada has been our editor's #1 pick for three consecutive years ! Great compatibility of course (iphones, mobiles and tablets) but also an exciting range of games and promotions. Excellent support teams and quick cashouts… What else to ask for ?
(Remember to gamble responsibly)