13 Sep
This Week's Biggest Stories in Blockchain Technology
Blockchain News: Cryptocurrency here to stay, made of chocolate, and fit for paying ransoms.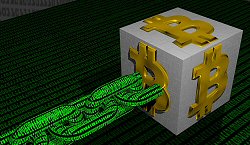 There's some very interesting news coming down the Blockchain highway this week. We'll tell you about three stories that run the full spectrum of vested emotion—hilarious, enlightening, and downright terrifying.
Let's start with the good stuff, and work our way down…
Blockchain News: Bitcoin Made of Chocolate!
My personal favorite, apparently Bitcoin is now made of chocolate, and you can buy it for just $1 at your local department store. As we've all come to understand, Wal-Mart's mission is to eliminate competition by selling anything and everything their customers could possibly want or need. And now, that includes cryptocurrency—of the edible variety.
Wal-Mart is selling new chocolate candies that are actually called Bitcoin. They even carry the Bitcoin logo. The delicious milk chocolates mimic the old foil-wrapped chocolate candy coins of old. They are made by the Frankford Candy company, and contain 1.42 ounces of milk chocolate. Yum!
Unlike the real fiat currency version, these Bitcoins are only available in stores—not online (yet).
Most Financial Experts Agree Digital Currency is Here to Stay
Canadian management consultant firm Greenwich Associates has conducted a new study into Blockchain technology. According to a report by Forbes this week, a survey of "141 institutional investment executives" were polled by the group. Among them, 70% believe that Blockchain-based cryptocurrencies are here to stay.
"They're telling us that they don't think it's going away but it's here to stay," comments the report's author, Richard Johnson, VP of Market Structure and Technology at Greenwich.
Among the believers, more than half predict that regulatory framework will materialize, instigating future growth and innovation. The rest are of the opinion that, like many industries—particularly the online gambling market Bitcoin is so famous for supporting—only the largest competitors will thrive, while smaller companies slip between the cracks.
As for those who disagreed, most of them say Blockchain will either remain a fringe asset, become worthless over time, or be eradicated altogether by regulatory crackdown.
Town of Midland, Ontario Pays Bitcoin Ransom
And finally, the most tragic Blockchain news of all—a small town in Ontario, Canada has agreed to pay an undisclosed Bitcoin ransom to get their computer systems up and running again.
Midland is a small town, approximately 2 hours north of Toronto. Its population of 16,000 were devastated this month when the city's computer network was hacked and infected with ransomware. For the next 48 hours, the city was crippled—no emails, no payment processing, no issuance of permits, transit cards, marriage licences…
It's amazing how debilitating the lack of computer systems can be on an entire community. Fortunately, some services still operate manually. Fire response and waste management are among them, and were blessedly not affected by the cyber attack. However, in the "best interest" of the town, and under recommendation of cyber security officials, Midland has agreed to pay the Bitcoin ransom in exchange for the decryption keys to bring their systems back online.
Midland is only one in a long strain of ransomware victims. This form of cyber assault has been going on for years, and since 2015, ransom payments are most often demanded in the form of BTC cryptocurrency; a perfect, wholly anonymous financing mechanism for criminals.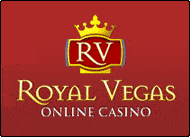 Royal Vegas Canada has been our editor's #1 pick for three consecutive years ! Great compatibility of course (iphones, mobiles and tablets) but also an exciting range of games and promotions. Excellent support teams and quick cashouts… What else to ask for ?
(Remember to gamble responsibly)