5 Oct
5 Ways Internet Gambling is Improving through Technology
Online gambling trends that are promoting confidence in iGaming.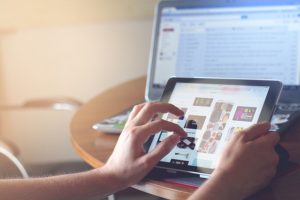 The last two decades have seen technology promote wondrous capabilities never before imagined. Today's generation grew up in a world so unlike past generations. Technology has always progressed with each passing decade, but it's truly amazing how it's changed our lives since the introduction of internet access and mobile capabilities.
It's all coalesced into a vast online gaming and gambling industry that millions of people utilize as part of their everyday lives. Today we'll take a closer look at five ways internet gambling has improved through technology, promoting greater responsibility and consumer confidence.
Critical Technology-Driven Online Gambling Trends
There are five evident ways in which technology has recently enhanced the internet gambling experience. They include:
#1 Mobile Accessibility
There's no question as to the important role mobile accessibility has played in driving the digital gambling market. Where we once saw casino gaming on a desktop or laptop as a convenient way to enjoy gambling entertainment without leaving our homes, it's now more of a hindrance compared to mobile gambling opportunities. Computer gaming confines us to a space, whereas mobile gambling allows us to bring the games anywhere our daily travels may take us.
#2 Social Gambling
Not everyone plays online casino games for real money. Social gambling allows us to participate in the same great games, in a social atmosphere, with no fiscal risk. Not only does this promote healthy socialization, it's given many players an in-route to learning the games and developing strategies before potentially upgrading to a real money experience.
#3 Greater Security
In the earliest days of internet gambling, security was little more than a mythical cloak, disguising the dark underbelly of a dangerous cyber world. Technology has improved so much over the last 20 years that players no longer have to worry about their personal and financial information being intercepted. Sophisticated SSL security and data encryption protocols are stronger than ever before. However, players are also taking more responsibility for their own security. We now know how to identify responsible online casinos; operators that are appropriately licensed and regulated by authorities that enforce mandatory compliance with the strictest player protections.
#4 Payment Methods – Cryptocurrency
We've come a very long way from credit/debit card deposits. There are now many, many ways to make a deposit and process a withdrawal at online casinos. The most notable technological advancement in this department is the evolution of blockchain cryptocurrencies like Bitcoin. These digital payment resources allow players to trade cash for virtual currency, and vice versa, providing fast, anonymous, and ultimately secure transactions.
#5 Virtual Reality
Although the technology has been around for several years, this particular online gambling trend is one that continues to emerge at a slow pace. Too many times, software firms have jumped the gun on burgeoning technology, then waiting years for it to coalesce into something marketable and profitable. With VR gambling, most development firms are taking their time, exploring the possibilities first in hopes of producing a worthwhile product that consumers will want to take advantage of from the onset.
We've already seen companies like Microgaming introduce its immersive VR Roulette, and NetEnt delivering a superior virtual experience with a sequel of its most popular online slots of all time in Gonzo's Quest VR. Just this week, Evoplay released the Necromancer VR Slot. More games like these are sure to arrive soon as virtual reality has long been thought to be the next online gambling wave of the future.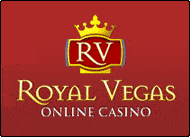 Royal Vegas Canada has been our editor's #1 pick for three consecutive years ! Great compatibility of course (iphones, mobiles and tablets) but also an exciting range of games and promotions. Excellent support teams and quick cashouts… What else to ask for ?
(Remember to gamble responsibly)