25 Oct
Investigators of BC Casino Money Laundering got Bonuses for Profits
BC casino scandal gets dirtier as report reveals anti-money laundering investigators got bonuses for higher BCLC gambling revenue.
If you haven't heard about the money laundering investigation surrounding British Columbia's lower mainland casinos, you must have been living under a rock. Hundreds of millions of dollars were laundered through BC casinos over the last decade. It's all contained in an investigative report, entitled 'Dirty Money', headed by Attorney General David Ebby.
Just when you thought the scandal couldn't get any dirtier, it has. According to a scalding report by CBC News, their staff members got hold of government documents (legally, by way of B.C.'s Freedom of Information Act) that suggest investigators, and their managers—the very ones who were in charge of analyzing and identifying suspicious money laundering activities at BC casinos—received kickbacks when BCLCs profits reached a high enough level.
BC Casino Scandal Escalates: Bonuses for Investigators
According to the CBCs report, the documents showed the bonuses were awarded annually from 2010 and 2014. Investigators and managers received anywhere from 3.6% to 9.6% bonuses on top of their regular salary, with most falling between 6% and 8%. The size of the bonuses were based on how much money the BCLC generated in annual gambling revenue.
The salaries for investigators ranged from $61,000 to $84,000, while their managers were pulling in salaries of $78,000 to $102,000 per year. All bonuses were paid on top of that.
As an example, the CBC report states that in 2013, one manager of anti-money laundering investigations received a $102,000 salary. In addition, he was awarded a 6.34% bonus, which amounted to an extra $6,469.38.
Former GPEB Senior Investigations Director 'Astounded'
CBC spoke with Joe Schalk, a former Senior Director of Investigations for British Columbia's Gaming Policy and Enforcement Branch. He said the news "astounds" him, pointing to a "conflict" of interest, at the least.
"At that time, the amount of suspicious currency that was coming into the casinos was just increasing by the millions and millions and millions of dollars each year," said Schalk. "In 2014 it was $175 million plus, where just five years before it had been $60 to $70 million being reported." About 75% of that, says Schalk, came through in the form of $20 bills—exactly the size that should have raised glaring red flags.
"It doesn't seem right that a bonus system should apply for the intake of money," continued Schalk. "It just seems wrong….the perception might be the suspicious currency that comes in or is allowed to come in, maybe the higher the bonuses."
Change in Law Ended Bonuses in 2014, Sort of…
Unchecked money laundering continued for several more years, but the bonuses came to an end in April 2014. That's when new laws came into effect, preventing employees from getting bonuses based on revenue production. However, the incentive was still there.
The new laws provided for a "holdback" program. Instead of rewarding investigators for high casino revenue, they were essentially punished for lower revenue. A portion of their annual salary would be held back, and only paid if BCLC revenue reached a high enough threshold.
No one has yet been charged with negligence; looking the other way, or allowing casino money laundering to go on in order to receive a kickback. Considering the ferocity with which Ebby is tackling the investigation into the BC casino scandal, that could change at any moment.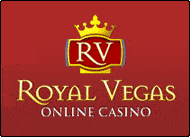 Royal Vegas Canada has been our editor's #1 pick for three consecutive years ! Great compatibility of course (iphones, mobiles and tablets) but also an exciting range of games and promotions. Excellent support teams and quick cashouts… What else to ask for ?
(Remember to gamble responsibly)